Services to Military Families with Exceptional Family members proposal also advances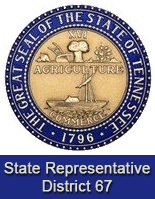 Nashville, TN – Legislation to declare September 18th each year as Carbon Monoxide Awareness Day passed by the House of Representatives on Monday, March 30th, and is now headed to the Governor for his signature. Senator Mark Green (R-Clarksville) was the Senate sponsor.
"Declaring September 18th as Carbon Monoxide Awareness Day, in perpetuity, was the brainchild of Skylar Hughes, a former student of Katy Over, one of the Bikers Who Care who tragically lost their lives on that fateful day," Tennessee State Representative Joe Pitts said.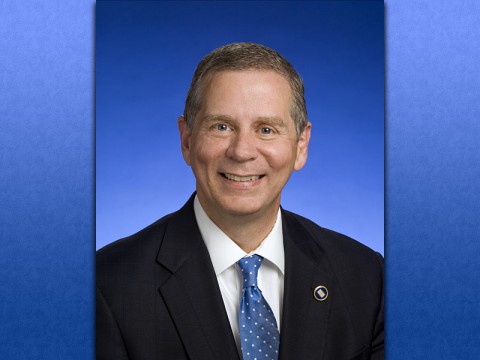 "Skylar began the Carbon Monoxide Awareness Day movement in 2012 when she requested both the City of Clarksville and Montgomery County governments to declare September 18th as Carbon Monoxide Awareness Day," stated Pitts.
Legislation was filed to commemorate the five people, all members of the Bikers Who Care (BWC 5), who perished due to carbon monoxide poisoning on September 18th, 2011, while participating in the Annual Leslie W. Watson Memorial Toy Run event.
"I also want to thank Chris and Eddie Watson, along with all the family members of the BWC 5 for their diligence," said Pitts. "Albert Einstein once said, 'In the middle of difficulty lies opportunity', and we have a real opportunity to save lives with this initiative."
House Bill 803/Senate Bill 368
Cleared its first Hurdle in the House
House Bill 803 expands the law passed last year regarding the waiver of the skills test portion of the commercial driver's license (CDL) test for those in the military. Last year, legislation was enacted to allow military service members to apply for a waiver of the skills test if they had a military CDL and their home of record was Tennessee.
The current bill would allow military service member to request the waiver if their home of record is anywhere other than Tennessee but they are residents of Tennessee.
"We have many members of the military remain in Tennessee upon completion of their military duty," Pitts said. "This measure will address a shortage of commercial drivers and aids in helping veterans find employment." It is scheduled to be heard in the Transportation Committee next week.
House Bill 798/Senate Bill 718
Allows Military Service Members to retain their earned priority for receiving Medicaid Home and Community Based Services Waivers
House Bill 798/Senate Bill 718 was brought to us by the U.S. Department of Defense. This legislation would require the Tennessee Department of Intellectual and Developmental Disabilities (DIDD) to allow services to military dependents who are eligible for services by the DIDD to resume upon their return to the state.
"Our military families with exceptional family members sometimes are required to transfer to another state which means that family member has to leave behind important services that are difficult to obtain," said Pitts. "This proposal will give these families a measure of comfort so that upon their return to our state their exceptional family member will get the services needed."
Military dependents must have been receiving the services before the military member was moved out of the State of Tennessee on assignment. This legislation will be heard in the Full Health Committee next week.
However, the Department of Intellectual and Developmental Disabilities and TennCare have both agreed to make this important change by rule instead of having to enact a law change.
"I am very grateful to the Department of Intellectual and Development Disabilities and TennCare for their support and help in addressing this issue," said Rep. Pitts. "I plan to keep the legislation in a posture so that if something should go awry in the rule making process, we will move it immediately to the House Floor for a vote," Pitts said.
Insure Tennessee
A resolution to allow Governor Haslam's Insure Tennessee initiative to move forward failed again in a Senate committee this week. "I remain hopeful we can offer health care coverage to more than 250,000 Tennesseans, many of whom have chronic and serious health issues," said Pitts. "Doing nothing is not the answer."
FY16 Budget Update
We will discuss the budget proposal that is working its way through the legislature in next week's Legislative Update.
If you have questions about the above or other issues of concern, please call me at 615.741.2043, or email me at