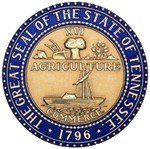 Nashville, TN – Legislation that would ban the sale of powdered or crystalline alcohol in Tennessee continued to move forward in the legislature this week in Nashville. House Bill 404 would make it a Class A misdemeanor offense to sell the product, which is currently pending approval by the U.S. Food and Drug Administration (FDA).
Palcohol, which is the brand name for the new product, was approved last year by the federal Alcohol and Tobacco Tax and Trade Bureau before the agency rescinded that decision over labeling issues.
When mixed with water the powdered alcohol becomes an instant cocktail. It is being promoted as a product that can be easily transported by the consumer.
The powdered alcohol product is creating concern nationwide that it would be an easy and accessible target for abuse by underage drinkers, including the possibility of being snorted.
There is also concern that the product could be misused by adults if it is sprinkled onto someone's food or drink without their knowledge.
In addition, there are concerns that it would greatly increase the risk of over-drinking and alcohol poisoning if it is not properly mixed.
Powdered alcohol products would not be defined as an alcoholic beverage under current Tennessee law because it is not a liquid and would be free from regulation by the Tennessee Alcoholic Beverage Commission. This means it could be sold directly to minors in grocery stores, over the Internet or in any other location.
Thirteen states have enacted similar legislation banning powdered alcohol.