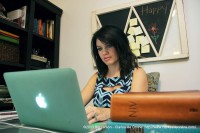 Clarksville, TN – April is child abuse awareness month. There are many ways we can become involved in helping in our community, and it starts in our own homes and neighborhoods.
According to Domestic Violence Statistics, "Around the world, at least one in every three women has been beaten, coerced into sex or otherwise abused during her lifetime.
Most often, the abuser is a member of her own family." Assuming she has survived her abuse, she will have much healing to do throughout her lifetime.
If you know a woman who has been abused (or a man or child) please take time to pray for their recovery.
As we are focused on our awareness this month, let's be also aware that there millions who are still recovering.
Here is a prayer that I wrote for my friends who are trying to heal:
Lord, I lift _____________ to You for she has suffered abuse and she is still suffering the results of the sins that were acted out upon her. Lord, please help her to see that these are not her sins, but the sins of others. Please help her to see the lies that are buried in her core belief system that affects her self-image. I pray for healing for the pain that resides in her memories but that is manifested in shame. I pray that they shame will be exposed, brought to light where it cannot survive and that the enemy will lose his stronghold over her emotions.

I pray for her spiritual and emotional wounds and that You will comfort her and heal her like only You can to lead her towards victorious living. Father help her to put her biblical knowledge into action and to begin to identify herself in the way that You see her and made her. Lord I praise You for allowing us to be called Your daughters, that You made us in Your image (Genesis 1.21), and that You have crowned us with glory and honor. (Psalm 8.5)

Help her to make her thoughts obedient to You for, "The weapons we fight with are not the weapons of the world. On the contrary, they have divine power to demolish strongholds.  We demolish arguments and every pretension that sets itself up against the knowledge of God, and we take captive every thought to make it obedient to Christ." (2 Corinthians 10.4-5)

Thank you for hearing our humble prayers. It's in Jesus name that we pray.

AMEN.