Clarksville, TN – Pool and Spa Depot, a nationally recognized swimming pool and spa business has expanded its operations to Clarksville. Pool and Spa Depot's state of the art facility is now open at 160 Terminal Lane.
The new location showcases some of Tennessee's best selections for in ground and above ground pools, hot tubs, tanning beds, saunas, patio furniture and hardscape options.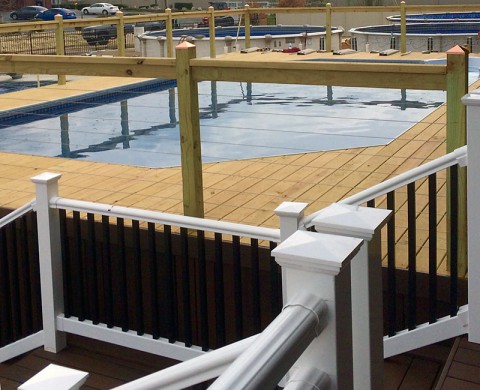 Pool and Spa Depot was started by the Hopfggarten family in 1996 and currently has locations in Nashville, Cookeville, Bowling Green and Clarksville.
Peter Hopfggarten, President of the company is extremely proud of the selections they are able to offer customers. "We shop the world and bring the best products to our customers. We provide the best selection of swimming pools, equipment, water treatment products, spas, saunas, gaming and leisure-related products."
Pool and Spa Depot is an Accredited Member of the Better Business Bureau and has been ranked as one of the top 50 pool builders in the nation by Pool and Spa News. Store hours are 9:00am – 6:00pm Monday – Saturday and Noon – 6:00pm on Sunday.
For more information contact Store Manager, Kip Sanders at 931.919.5025 or visit www.poolandspadepot.com