Clarksville, TN – The Friends of Dunbar Cave have announced the schedule for this year's Spring Fling event to be held (rain or shine) on May 2th, 2015.  All activities begin at the Visitor's Center and are free of charge.  Snacks will be provided for a modest donation. Children must supervised by an adult.
Come out and enjoy a day of free, family fun.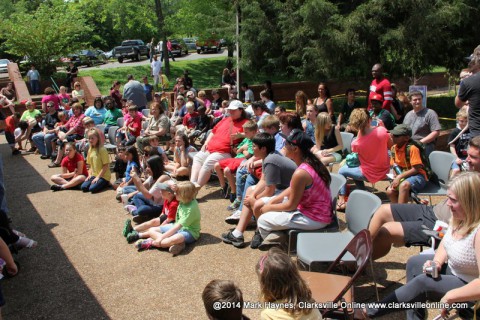 Come see native birds of prey up close with Raptors with Wings to Soar (formerly SOAR) having to shows.
Duane Rice of the Middle Tennessee region of the Tennessee Bluebird Society will be giving a program about hosting Eastern Bluebirds and other cavity nesting species in the area.
Paul Schwab of the local chapter of the Tennessee Trails Association will lead a hike and provide valuable pointers for day hiking in our region.
Experienced hiker, Bob Lyons, will lead a discussion on backpacking essentials.
David Magers will lead a discussion on Wildlife Photography.
Dunbar Cave State Park is located at 401 Old Dunbar Cave Road, Clarksville Tennessee.