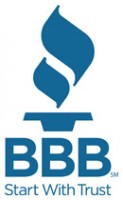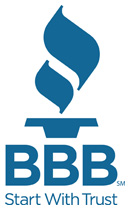 Nashville, TN – In today's society, almost anyone could be sued at any point in time, and that's what makes a malicious malware scam so effective. Better Business Bureau (BBB) warns business and consumers to watch out for fake emails that summons you for a court appearance. If you've received an email stating that you are supposed to appear to court, delete it immediately.
Some scams pop up repeatedly, each time with a different twist. How do you know the summons is a fake? Courts don't send summons via email. Legitimate court appearance notices are routinely delivered via the U.S. Postal Service, Sheriffs Department or by a process server, never by e-mail or phone calls from someone identifying them self as a court official.
«Read the rest of this article»
Austin Peay Sports Information

Murray, KY – Austin Peay State University's softball team got a two-run homer from Laurel Burroughs in the top of the sixth inning, Sunday at Racer Field in the Ohio Valley Conference series finale with Murray State, but it wasn't enough with the Lady Govs coming away with a 5-2 loss.
«Read the rest of this article»
APSU Sports Information

Muscle Shoals, AL – Birdies were not to be found by Austin Peay State University men's golf team, Sunday, during the final round of the 2015 Ohio Valley Conference golf championship. As a result, the Governors were denied their ninth OVC championship.
«Read the rest of this article»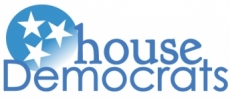 Nashville, TN – A bill requiring an on-line registry of people who abuse dogs or cats passed the Tennessee House of Representatives last week.
HB 0147, sponsored by Nashville Representative Darren Jernigan, would create a Tennessee Bureau of Investigation registry of people who are convicted of aggravated cruelty to animals, animal fighting or a criminal offense against animals. «Read the rest of this article»
Austin Peay Sports Information

Clarksville, TN – Two home runs and a quality outing from starting pitcher Jared Carkuff were not enough as Austin Peay State University let a lead slip away late in a 5-4 Ohio Valley Conference loss to Morehead State, Sunday afternoon at Raymond C. Hand Park.
«Read the rest of this article»

Yonkers, NY – Shrimp has surpassed tuna in popularity, with each American consuming almost 4 pounds of it on average per year.
However, if shrimp isn't raised, caught, and handled properly, this popular seafood item can pose some potential risks to consumers and the environment.
Consumer Reports recently tested 342 samples of frozen shrimp – 284 raw and 58 cooked – and found bacteria that can potentially make a consumer sick and illegal antibiotic residues that raise some cause for concern.
«Read the rest of this article»
Nashville Outhit New Orleans 9-4 in Defeat
Metairie, LA – The Nashville Sounds lost the second game of a four-game set on Sunday to the New Orleans Zephyrs at Zephyr Field, 4-3.
In addition to drawing seven walks, the Sounds outhit the Zephyrs 9-4. Nashville matched a season-high 13 men left on base and are now atop the league with 153 on the season.
The pitching tandem of Ryan Verdugo and Angel Castro was effective once again, giving up just the four hits in the game.
«Read the rest of this article»
Tennessee Titans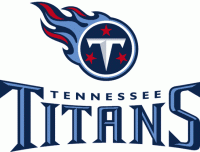 Nashville, TN – The selection process will be the fourth for the Tennessee Titans overseen by General Manager Ruston Webster, who was named general manager on January 18th, 2012. His first three drafts yielded 21 total players, and 18 of those finished the 2014 season on the 53-man roster or injured reserve.
Webster spearheaded the selection of six players in the 2014 NFL Draft: Michigan tackle Taylor Lewan (first round), Washington running back Bishop Sankey (second round), Penn State defensive lineman DaQuan Jones (fourth round), Wyoming defensive back Marqueston Huff (fourth round), Kentucky linebacker Avery Williamson (fifth round) and Louisiana State quarterback Zach Mettenberger (sixth round).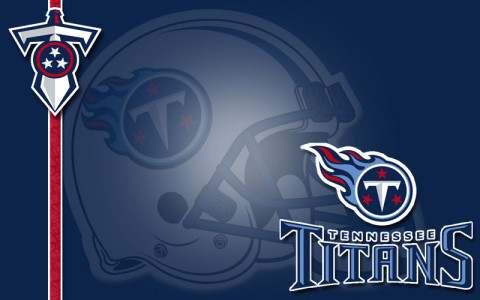 «Read the rest of this article»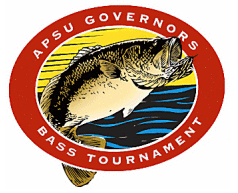 Clarksville, TN – As final remnants of last week's snow and ice storm quickly melt away and temperatures rise into the 60s, it is a reminder the 21st annual Austin Peay State University Governors Bass Tournament is just around the corner.
This year's edition will be held Saturday, May 16th, at Kentucky Lake, with registration and boat launching from Paris Landing, Tennessee, State Park. Last season's tourney drew 227 boats.
«Read the rest of this article»
Nashville, TN – Nashville Zoo's Grassmere Historic Home and Farm was honored with several Awards of Excellence at the Tennessee Association of Museum's (TAM) annual conference in March. The awards are given for outstanding accomplishment by a Tennessee institution whose primary purpose includes preservation and/or interpretation in natural history, cultural history, folklore, art or science.
Nashville Zoo was honored with an Award of Commendation in the special events category for the November 2014 cemetery dedication ceremony honoring the 20 enslaved individuals whose remains were discovered on the Grassmere property.
«Read the rest of this article»