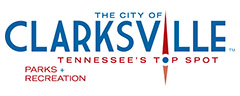 Clarksville, TN – The weekly Clarksville Parks and Recreation Department Recreation Report provides Clarksvillians with a glimpse at the activities and events that are available from the Parks and Recreation Department for them to enjoy together as a family.
This weeks highlights include: Queen City Road Race, Liberty Live Summer Concert Series, Fun with Fido, 150th Homecoming of the Tennessee 14th Infantry and Summer Youth Program.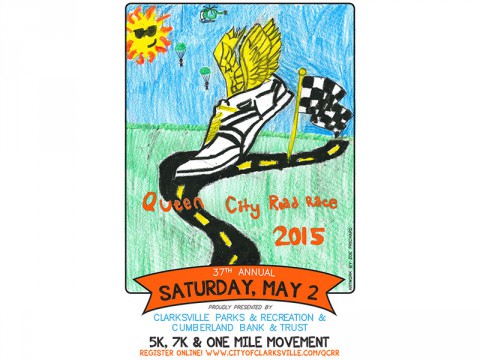 Queen City Road Race- there's still time to register!
The 37th annual Queen City Road Race presented by Clarksville Parks and Recreation and Cumberland Bank & Trust will take place Saturday, May 2nd at Austin Peay State University. Have you reserved your spot at the finish line? There's still time! Registration is available for the 5K, 7K, and non-competitive One Mile Movement online at www.cityofclarksville.com/qcrr or in person at 102 Public Square.
Cost is just $25.00 for the 5K and 7K races and only $5.00 for the One Mile Movement. All registration includes a race t-shirt, while supplies last.
Those already registered may pick up their race packet at 102 Public Square on Thursday, April 30 or Friday, May 1st between 9:00am and 5:30pm. For those who cannot make it during those hours, packets will be available for pickup beginning at 7:00am on Race Day at Austin Peay's Governors Stadium.
Liberty Live Summer Concert Series Kick Off
The Liberty Live summer concert series returns for its second season at Liberty Park on Friday, May 1st! This first concert in the series will feature Americana artist, The Mike + Ruthy Band. Admission is free but concessions will be available for purchase. The show is set to begin at 6:30pm and conclude at 9:30pm.
Movies in the Park kicks off this Saturday!
Movies in the Park will celebrate its 10th season when it kicks off Saturday, May 2nd at Heritage Park. Pitch Perfect (PG-13) will be shown at sundown with pre-show activities beginning one hour prior. Concessions will be available for purchase but outside food is welcome at this event.
"Like" Clarksville Movies in the Park on Facebook.
2014 Movies in the Park Schedule
Heritage Park, 1241 Peachers Mill Road, Clarksville
May 2nd
Pitch Perfect
May 16th
Jurassic Park
June 6th
Frozen
June 20th
The Lego Movie
July 18th
How to Train Your Dragon 2
Liberty Park, 1188 Cumberland Drive, Clarksville
August 1st
People's Choice
August 15th
Guardians of the Galaxy
August 29th
Back to the Future I and II
September 10th
Riverfest Film Festival
September 26th
Into the Woods
October 10th
Star Trek Into Darkness
Fun with Fido
The first Fun with Fido event is scheduled for May 16th from 1:00pm to 4:00pm at Heritage Park! You and your four-legged friends can enjoy activities in the park as well as dog-related businesses and organizations.
150th Homecoming of the Tennessee 14th Infantry
The 14th Tennessee Infantry will be celebrating their 150th anniversary Homecoming on Friday, May 15th at Fort Defiance Civil War Park.
They will be setting up a company street, performing firing demonstrations, and demonstrating infantry tactics from 10:00am to 4:00pm.
Summer Youth Program
Summer Youth Program, a six-week program open to ages 6-16, will begin June 1st! Held at various locations staffed with directors and assistants, this program provides free activities and instructional classes such as dance and karate.
Parents can register their children beginning May 26th at the Burt-Cobb, Crow, and Kleeman Centers, and May 29th at Liberty, Byrns-Darden, Hazelwood, Barksdale, Burt, Northeast, Moore, and West Creek Elementary Schools as well as Summit Heights, Caldwell Lane, and New Providence and Northeast Middle Schools.
The Summer Youth Program participates in the USDA Summer Lunch Program, which provides each child attending the program a nutritious lunch daily and free of charge.
Additionally, youth have other low-cost camp options to include Tennis, Theatre, Tumbling, and Archery! For a complete list of Summer Youth Program site locations and camp options, visit www.cityofclarksville.com/syp