Nashville Sounds Baseball
Suspended Game Will Resume On Monday, June 8th at Zephyr Field
Metairie, LA – Monday night's game at Zephyr Field between Nashville and New Orleans was suspended due to rain.
The game entered a rain delay during a scoreless tie in the bottom of the fourth inning with two outs.
The suspended contest will resume on Monday, June 8th when Nashville returns to New Orleans for the second time of the season.
«Read the rest of this article»
Austin Peay Sports Information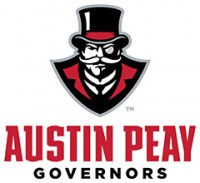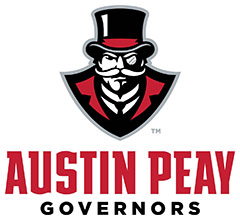 Clarksville, TN – Two Austin Peay State University tennis players who brought renown to the University on the courts and in the classroom have been accorded some of the athletic department's highest male honors, while a stand-out track and field student athlete and a do-it-all volleyball player won the honors on the women's side at Monday night's annual APSU Athletics Awards Banquet in the Dunn Center.
Senior Dimitar Ristovski, who parlayed his fourth consecutive All-OVC honor for Austin Peay men's tennis into a spirited run to the OVC Championship match, took home APSU's Most Outstanding Male Athlete honor.
«Read the rest of this article»
Austin Peay Sports Information

Clarksville, TN – Austin Peay State University's baseball team will square off against Western Kentucky in a home-and-home set this week.
The Govs will travel to Western Kentucky for a 6:00pm, Tuesday contest at Nick Denes Field in Bowling Green, Kentucky. Austin Peay then will host the Hilltoppers in a 6:00pm, Wednesday contest at Raymond C. Hand Park.
«Read the rest of this article»
Nashville, TN – Demetrius Duncan, aka Whirley, 34, of Clarksville, Tennessee, was sentenced today to life in prison for his role in a large cocaine distribution conspiracy, announced David Rivera, U.S. Attorney for the Middle District of Tennessee.  There is no parole from federal sentences.
Duncan, along with Chris Young, aka Soulja C and Alto Parnell, aka AP, were indicted in January 2011 and convicted at a jury trial on August 23rd, 2013, of participating in a lengthy conspiracy to distribute 500 grams or more of cocaine and 280 grams or more of crack cocaine.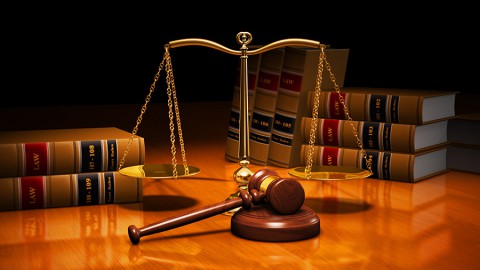 «Read the rest of this article»

Bridgeville, PA – Red Engine Press is proud to announce the release in trade paperback and Kindle format of Gravity by Kentucky author Beth Underwood a powerful account in the spirit of bestselling narrative nonfiction author Eric Larson of a Tennessee Army National Guard unit's bitter combat experience in the Triangle of Death in Iraq.
«Read the rest of this article»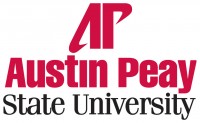 Clarksville, TN – Lt. Gen. Ronald Bailey, a 1977 Austin Peay State University graduate and current Deputy Commandant for Plans, Polices and Operations for the United States Marine Corps, will return to his alma mater on May 8 to deliver the keynote address at APSU's 86th Spring Commencement.
Bailey will speak at both commencement events, at 9:00am and 2:00pm, in the Dunn Center.
«Read the rest of this article»

Clarksville, TN – The Clarksville Police Department conducted impaired saturation patrols on April 24th and April 25th, which was partially funded by the Governor's Highway Safety Office.
During this time, there were 166 vehicles stopped and 150 individuals charged.
«Read the rest of this article»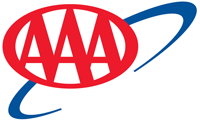 Tampa, FL – For the first time in 127 days, the national average price for regular unleaded gasoline exceeded $2.50 per gallon on Friday. Sunday's price of $2.53 per gallon represents an increase of 8 cents per gallon in comparison to last Sunday, and the national average has moved higher for 12 consecutive days
"Motorists haven't seen prices this high since December," said Mark Jenkins, spokesman, AAA – The Auto Club Group.
«Read the rest of this article»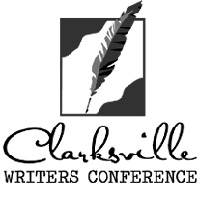 Clarksville, TN – The Clarksville Arts and Heritage Development Council, in partnership with Austin Peay State University and the Tennessee Arts Commission, is pleased to announce the Eleventh Annual Clarksville Writers Conference, being held June 4th and 5th, 2015, on the campus of Austin Peay State University.
We are very honored to have as this year's keynote speaker Sharyn McCrumb, award-winning Southern writer best known for her Appalachian "Ballad" novels, including the New York Times bestsellers The Ballad of Tom Dooley and She Walks These Hills, and the forthcoming Prayers the Devil Answers.
«Read the rest of this article»

Clarksville, TN – When Austin Peay State University announced the hiring of David Midlick as the new women's basketball coach this past week that was the easy part of trying to return the Lady Govs back to being a force in the OVC …now the hard work begins.
Midlick inherits a team that has several solid to outstanding parts, but also a team that struggled to play up to their talent levels over extended games or even minutes in a single game.
«Read the rest of this article»