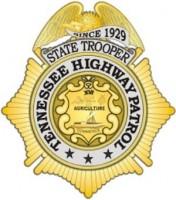 Nashville, TN – The Tennessee Highway Patrol (THP) will increase patrols and conduct specialized traffic safety enforcement during the Cinco de Mayo holiday in an effort to reduce serious injury and fatal crashes across the state. State troopers will observe this year's Cinco de Mayo holiday period between 12:01am on Tuesday, May 5th through midnight, on Wednesday, May 6th.
Last year, the 96-hour Cinco de Mayo enforcement period resulted in 15 fatal crashes and 16 vehicular deaths across Tennessee. Seven of the 16 traffic fatalities were alcohol-related (43.8%) and seven of the fatalities were unrestrained (43.8%). Five motorcyclists were killed, while one pedestrian died. Three of the traffic fatalities occurred on Cinco de Mayo.
«Read the rest of this article»
First Baseman Nate Freiman Records Team's Lone RBI With Sacrifice Fly In First
Nashville, TN – The Sounds and Cubs played tight all night long on Monday, but Nashville was on the wrong side of a one-run game for the third consecutive contest and dropped the series opener to Iowa at First Tennessee Park, 2-1.
Nashville fell to 4-6 in one-run games this season and is now 9-15 overall. The two teams had three double plays a piece, eliminating various chances throughout the night. Monday's loss was only the sixth time all year that the Sounds have been outhit.
«Read the rest of this article»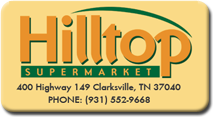 Clarksville, TN – Hilltop Super Market held their 1st Annual Country Boy Cook-Off Friday night, May 1st and hundreds attended. This was an amateur BBQ cooking contest for the local community.
There was a car show, live music and plenty of food for everyone like BBQ chicken, smoked BBQ, ribs and plenty of fixings.
This was young Reilly Mihalinec's first time entering a BBQ contest. "It's been awesome so far. Right now, I am barbecuing chicken."
«Read the rest of this article»

Clarksville, TN – Today, May 4th, 2015 the Clarksville Police Department welcomes Robert Steinmetz, Ronald Cox, Shandie Owenby, Brandon Diez, Brittany Hubbard, Matthew Roederer, Tryesha Clark, Andrew Henry, Steven Deering, Joshua Clegg, Kevin Westover, Nickolas Nemeth and Joshua Spain.
The New Officers and their families, along with Chief Al Ansley, Judge Charles W. Smith, Councilman Geno Grubbs, members of the Clarksville Police Academy Alumni (CPAA), and other City Officials, gathered at the Clarksville Police Department's Range Training Room, while they were sworn in by Clarksville Mayor Kim McMillan.
«Read the rest of this article»
Kickoff Set for 5:30pm CT; Game Will be Broadcast Live on FOX Sports 1, UniMás and Univision Deportes Network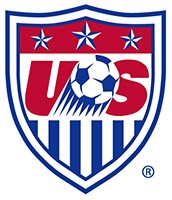 Chicago, IL – The U.S. Men's National Team will face Guatemala on Friday, July 3rd, at 5:30pm CT at LP Field in Nashville, Tennessee. The game will be broadcast live on FOX Sports 1, UniMás and the Univision Deportes Network.
'We are thrilled to have the opportunity to play a team like Guatemala before the Gold Cup," said U.S. MNT head coach Jurgen Klinsmann. "They are similar to our opponents in the group stage, so we couldn't ask for better preparation. Our goal is to win the tournament, and this will be an important first step. Nashville has always been a great home to the National Team, and we look forward to having a fantastic crowd at LP Field."
«Read the rest of this article»

Clarksville, TN – The Clarksville Police Department conducted impaired saturation patrols on May 1st and May 2nd, which was partially funded by the Governor's Highway Safety Office.
During this time, there were 184 vehicles stopped and 166 individuals charged.
«Read the rest of this article»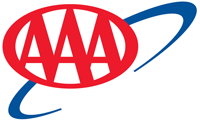 Tampa, FL – Motorists headed to the pump are finding the highest gas prices of 2015. The national average price for regular unleaded is $2.62 per gallon, up 59 cents since this year's low of $2.03 in late January.
"Rising crude oil has pushed gas prices to their highest levels of the year ," said Josh Carrasco, spokesperson, AAA – The Auto Club Group. "Although prices are at their highest level of the year, they are still more than a dollar cheaper than this time last year."
«Read the rest of this article»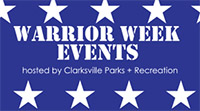 Clarksville, TN – Clarksville Parks and Recreation is proud to honor all military personnel and their families on Friday, May 8th, by hosting a free concert featuring award-winning, Country artists Little Texas!
This FREE concert will begin at 6:30pm at Liberty Park. «Read the rest of this article»

Clarksville, TN – The Clarskville Downtown Artists Co-op (DAC) is proud to announce an exhibit of fine art by Leslie Campbell and Steven Walker. The opening reception for this extraordinary exhibit will be on May 7th from 5:00pm till 8:00pm.
Leslie Campbell grew up in Massachusetts and attended North Adams State College (hence renamed the Massachusetts College of Liberal Arts). She taught Middle School Art for several years.
«Read the rest of this article»

Clarksville, TN – Austin Peay State University's baseball team looked like it was a lock to return to the postseason three weeks ago, after coming up short last season, but a recent slide in OVC play has pushed the Govs to the brink of missing the OVC tournament for the second straight year.
After taking two of three games versus Belmont back on April 10th through 12th, the Governors had an 11-7 record in OVC play and what looked like a secure spot in the tournament field.
«Read the rest of this article»