Written by Staff Sgt. Joel Salgado
3rd Brigade Combat Team, 101st Airborne Division (AA) Public Affairs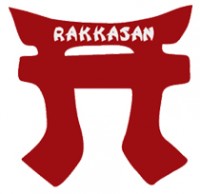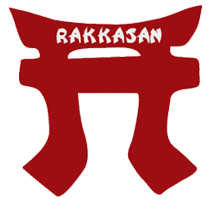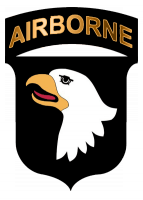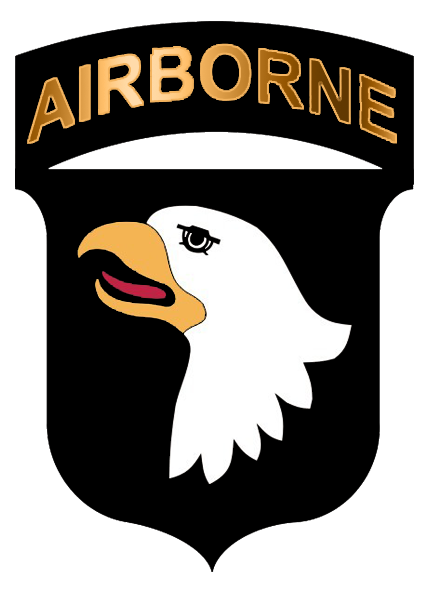 Fort Campbell, KY – Soldiers from Company D, 1st Battalion, 187th Infantry Regiment, 3rd Brigade Combat Team, 101st Airborne Division, conducted a culminating section- and platoon-level mounted gunnery April 27th through Friday at Fort Knox, Kentucky.
The heavy weapons Soldiers of Dragon Company are tasked with providing heavy fire support for the individual rifle companies of the battalion.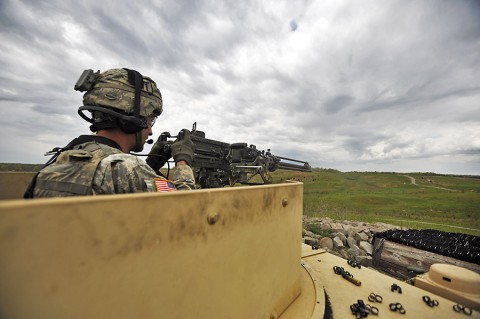 Certification of the crew's ability to properly maneuver and employ the weapons and vehicles they operate is integral to their ability to provide that support, said Capt. John Herger, the commander of the Dragon Company.
"In our unit specifically, Delta Company is very unique in an infantry battalion," said Herger. "They've got heavy weapons and the vehicles that they operate with. What this gunnery does is utilize that equipment to the best of its ability."
The section gunnery pairs a team of Humvees mounting heavy weapons and has the crews maneuver through a scenario engaging targets with the focus on reinforcing the crew's marksmanship and coordination.
The platoon-level exercise builds on the section gunnery by increasing the number of vehicle involved in the operation but with the same goals for the crews and leaders.
"We want to develop a good, strong baseline in each of the crews," said Herger. "We want good marksmanship, good crew fire procedures and alert commands, and we want to develop in the junior leaders good maneuverability and reporting procedures."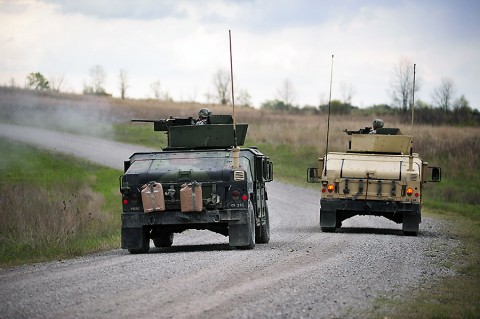 The exercise built off of a previous training event at Fort Campbell that focused on individual crew gunnery and weapons qualifications to certify the unit for larger-scale operations.
The Soldiers performed the training throughout the days and nights and in austere conditions and inclement weather, said Herger. Despite the difficult conditions, the dragon Soldiers were up to the challenge.
"I think it's improved a lot, and I think it just gets better by the day," said Spc. Jesus Sierra, from Company D, 1st Bn., 187th Inf. Rgt. "There's not a lot of range time, so when it comes to us building our skills with the weapon systems that we get, I think that it's rough at the start; by the second or third day, we get the hang of it."