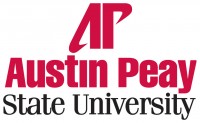 Clarksville, TN – In January 1967, while The Rolling Stones performed on The Ed Sullivan Show and a blizzard dropped 23 inches of snow across Chicago, a young Austin Peay State University botany professor began a project that would take him nearly 50 years to complete.
Dr. Edward Chester, his suit then smelling of chalkboard dust and his dark hair pomaded in the style of Jerry Lee Lewis, sat at his desk that winter to write a comprehensive guide identifying all of Tennessee's 2,878 vascular plants.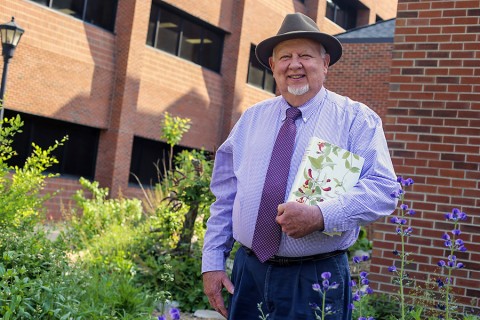 As he jotted down notes, Chester flipped through "The Flora of Tennessee," a slim volume published in 1901 by a German botanist named Dr. Augustin Gattinger.
The APSU professor wanted to replace that terribly outdated book—the last comprehensive guide published about the state's plants—and he finally succeeded on April 1st, 2015, when the University of Tennessee Press released his "Guide to the Vascular Plants of Tennessee."
On a recent Tuesday morning, Chester, his once dark hair now thin and white, lifted the 813-page book from his desk and carefully turned its pages. "This is a lifetime work," he said with a laugh.
In the spring of 1967, that young assistant professor quickly learned that tracking down, identifying and then illustrating or taking photos of all of the state's native and naturalized plant species required more time than his teaching responsibilities allowed. Chester would work on the guide intermittently through the years, but he got serious again in 1988 when his former student, Dr. Eugene Wofford, a botany professor at the University of Tennessee, joined him on the project.
But even with the extra help, it was still slow going. "After a few years, we said let's get some other people to help us out with this," Chester said. "So we recruited The Tennessee Flora Committee."
The committee, made up of academics and professional botanists, also struggled to find time for the important project. Then, in 2004, Chester retired. Instead of spending his days at home, the emeritus professor moved into a small storage closet inside the University's Sundquist Science Building, where he worked every morning on the book.
"I don't think it would ever have gotten completed had I not retired," he said. "I just kept coming every day."
The committee, including current APSU botany professor Dr. Dwayne Estes, also worked with more than 25 experts from across the country and Canada to identify the state's different plants. Last year, they finally submitted their manuscript to the academic press, and now "Guide to the Vascular Plants of Tennessee" is expected to become a standard textbook in college classrooms across the state.
"It's to be used to identify plants," Chester said. "It's to be used with our website that is maintained by the University of Tennessee but is a joint effort with Austin Peay. The website provides color photos of the plants and maps showing plant distributions throughout the state. We're hoping that it helps students, but that other people will also find it useful—foresters and environmentalists. We hope it will help them as well."
The new guide opens with introductory chapters on Tennessee's botanical history, a survey of the state's vegetation and a description of the state's physiography. The majority of the book consists of taxonomic treatments, with keys to identify all the plants.
Most large taxonomy textbooks end up costing around $85.00 because publishing costs rise with the page count, but Chester and the Tennessee Flora Committee wanted to keep the price low for students. To do that, they contacted the Tennessee Native Plant Society for assistance. Several committee members, including Chester, are members of the Society.
"They have published some books on wildflowers that have sold well, so they have some money escrowed," Chester said. "The organization put up $5,000, and that cut the cost of the book to $49.95."
Because of this investment, the Tennessee Native Plant Society will also receive royalties from book sales, which will be used for conservation and education projects in Tennessee.
Chester smiled at that as he set the heavy book back on his desk. The glossy cover caught and reflected the room's florescent lighting, pulling attention away from a worn copy of Gattinger's "The Flora of Tennessee" that sat inconspicuously on a shelf.
"Guide to the Vascular Plants of Tennessee" will be sold in APSU's Ann Ross Bookstore and online at amazon.com.
For more information, visit the University of Tennessee Press website at www.utpress.org