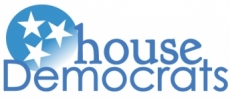 Nashville, TN – The Tennessee House Democratic Caucus supports the release of health insurance premium records to the Nashville Tennessean newspaper and request all insurance premium information be opened up to the media and the public.
Several media outlets had requested the information after the defeat of Insure Tennessee.
Insure Tennessee would have provided quality, affordable healthcare to 280,000 poor and working poor Tennesseans at no additional costs to taxpayers.
Several Republican lawmakers publicly condemned the premium information release, claiming it violated their privacy. However, the state turned over all of the information on premiums paid for lawmakers to the media.
Democratic Caucus Chair Mike Stewart said "It is the ultimate in hypocrisy."
Stewart added, "To refuse to provide for the working poor of Tennessee, while trying to keep the insurance benefits they receive a secret illustrates their contempt for Tennesseans."
Insure Tennessee was proposed by Tennessee Governor Bill Haslam in a special legislative session in February. However, it was killed in committee by Republican lawmakers without ever going to the floor of either chamber for full discussion.