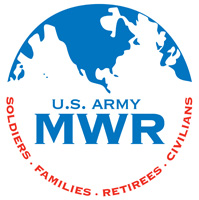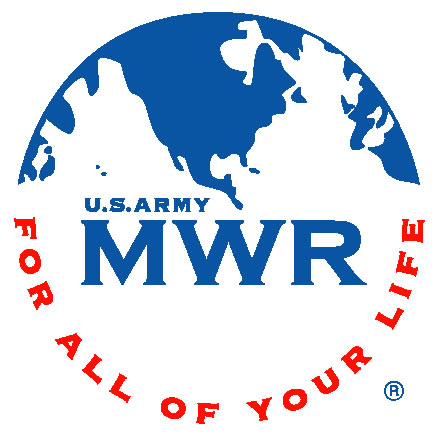 Fort Campbell, KY – On Saturday, May 16th, Fort Campbell MWR will hold an open bid auction for abandoned vehicles and MWR equipment.
These vehicles are not considered road ready. They will be sold in "as is" condition with no warranty and there is no guarantee of an existing key or battery.
Winning bidders should be prepared to pay at least 50% of the purchase price before leaving the auction.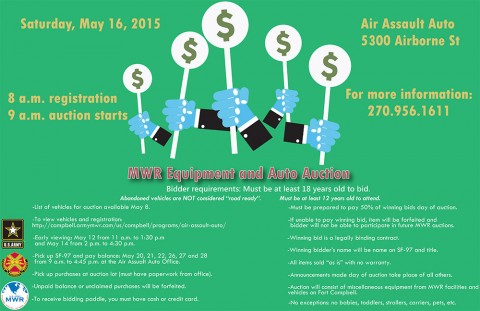 The MWR equipment that will be auctioned has been deemed in excess, to be unusable, or no longer cost effective to maintain.
This equipment will be sold in "as is" condition and there is no warranty or guarantee.
Everyone must have cash or a credit card and be at least 18 years of age to receive a paddle for bidding and to place a bid.  No one under the age of 12 will be allowed to attend.
Please do not bring babies, toddlers, strollers, carriers, and pets.
To view vehicles and registration, go to http://campbell.armymwr.com/us/campbell/programs/air-assault-auto/
Registration begins at 8:00am Saturday, May 16th and the auction will begin at 9:00am.
The auction will take place at Air Assault Auto located at 5300 Airborne Street, Fort Campbell, KY.