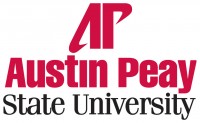 Clarksville, TN – The Waycross Conference and Retreat Center in Morgantown, Indiana, looks like an idyllic summer camp with 410 acres of woods and streams surrounding the rustic, wood shingle buildings.
This summer, that campus will become home to the nation's very best undergraduate business students as it hosts the 2015 Alpha Kappa Psi Leadership Academy.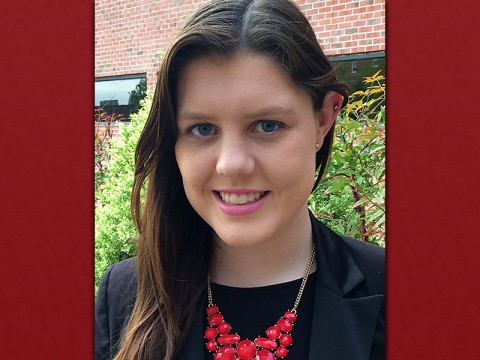 The national business fraternity awarded only 20 fellowships this year to students from elite schools such as Stanford, Purdue, Pepperdine and, in the case of junior Meg Taylor, Austin Peay State University.
"When I found out I received the fellowship, I almost cried, to be completely honest," Taylor, a double major in business and foreign languages, said. "I was just really excited."
On a Thursday afternoon, shortly before the end of the spring semester at APSU, a visibly excited Taylor stopped by the Einstein's Brothers Coffee Shop in the Morgan University Center to meet with Matthew Kilpatrick, advisor for APSU's Alpha Kappa Psi business fraternity chapter.
"I'm feeling very proud of her," Kilpatrick said. "This academy is very interactive, and it explores the different business leadership strategies and things that leaders can do to bring back to their chapters."
Austin Peay has not had a student selected for the academy in at least seven years, and Taylor said Kilpatrick kept encouraging her to apply. Now, she'll spend three days this June interacting with some of the country's top business students. She credits her involvement with the APSU Alpha Kappa Psi chapter with helping her become a strong candidate for the prestigious academy.
"I'm always looking for ways to improve myself, always looking for ways to be a better leader and just know what I can do to make the world better and make others better," she said. "It (Alpha Kappa Psi) has really benefitted me. I've learned a lot professionally. I know how to handle myself a lot better and I know how to dress a lot better."
According to the academy's website, www.akpsi.org , Taylor will learn "the concepts, skills, and values which leaders need to be effective in their roles as chapter and business leaders," and she'll share what she learned with her fellow APSU students when she returns to campus this fall.
For more information on the fellowship or Alpha Kappa Psi, contact Kilpatrick at .