Austin Peay Sports Information

Evansville, IN – Austin Peay State University's baseball team paid dearly for two late defensive miscues, surrendering unearned runs in the sixth and ninth innings in a 6-5 loss to Evansville, Thursday night at Braun Stadium.
«Read the rest of this article»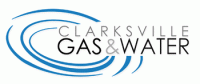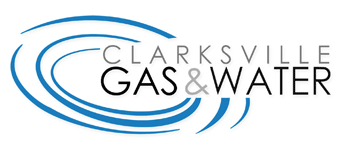 Clarksville, TN – Clarksville Gas and Water contractors will continue sewer line rehabilitation work on Downer Drive, Plantation Drive and Southern Drive next week through May 22nd, 2015.
Details about the work can also be viewed on the Gas and Water website, www.clarksvillegw.com , or please contact Y'hanna Perez-Ortiz, P.E., Civil Engineer, at the Clarksville Gas and Water Engineering  Department, 931.645.7418.
APSU Sports Information

Clarksville, TN – Playing host for the first time since 2001, Austin Peay State University women's track and field team will kick off the 2015 Ohio Valley Conference Outdoor Track and Field Championships, Friday, from Governors Stadium.
The two-day meet begins at 9:00am, Friday, with select events scheduled for competition at Edith Pettus Park.
«Read the rest of this article»

Clarksville, TN – The Clarksville Police Department will observe Police Memorial Day this Friday, May 15th, 2015 with a 10:30am ceremony at its headquarters building, 135 Commerce Street.
In 1962, President John F. Kennedy signed a proclamation which designates May 15th as Peace Officers Memorial Day and the week in which that date falls as Police Week.
«Read the rest of this article»

Clarksville, TN – Clarksville Police Officers arrested Ojawaine Joemese Marbury in a gray GMC Yukon on Lafayette Road yesterday at 5:48pm. The Yukon had bullet holes on the driver's side and Marbury was known to not have a valid driver license at the time of the stop.
Marbury was charged with Unlawful Drug Paraphernalia, Operator License Required, Felony Possession of Cocaine, Misdemeanor Possession of Marijuana, Possession of a Firearm in the Commission of a Dangerous Felony, Theft of Property, and Convicted Felon In Possession of a Firearm.
«Read the rest of this article»
Sean Nolin Pitches 3.0 Shutout Innings In First Rehab Start For Nashville Sounds
Des Moines, IA – Despite outhitting Iowa and putting together a strong comeback late, Nashville dropped the third game of the series at Principal Park on Thursday afternoon, 6-4.
The Sounds scored three runs in the ninth inning, their most all season in the final frame, but the deficit proved to be too large. They fell to 10-9 when outhitting an opponent and are now eight games below the .500 mark, their worst mark all season.
«Read the rest of this article»

Clarksville, TN – The Clarksville Police Department is attempting to locate and arrest Jack Louis Janes for Vehicle Burglary. Janes is a 33-year-old white male who is six feet tall and weighs 180 pounds. He has blue eyes and brown hair.
Detective Raymon Carroll obtained an arrest warrant for Janes on May 12th. The warrant alleges that Janes stole two Honda portable generators from a Charter Communications work van while it was parked at a restaurant on Fort Campbell Boulevard on May 11th, 2015.
«Read the rest of this article»
Our 134th meeting.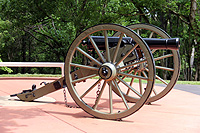 Clarksville, TN – The next meeting of the Clarksville (TN) Civil War Roundtable will be on Wednesday, May 20th, 2015 at the Bone & Joint Center, 980 Professional Park Drive, right across the street from Gateway Medical Center. This is just off Dunlop Lane and Holiday Drive and only a few minutes east of Governor's Square mall.
The meeting begins at 7:00pm and is always open to the public. Members please bring a friend or two – new recruits are always welcomed.
Topic: "The Confederate States Marine Corps"
«Read the rest of this article»
Clarksville, TN – Power and Grace Preparatory Academy (PGPA), a newly established Christian school in Clarksville, is preparing to open its doors this fall. The first day of school is August 10th, 2015.
With an emphasis on Jesus Christ and leadership, PGPA is committed to a unique mission of preparing youth for life by building spiritual character and academic excellence.
«Read the rest of this article»
Austin Peay Sports Information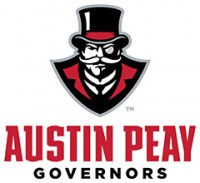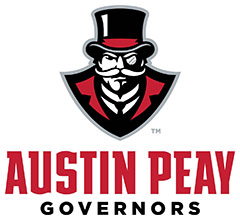 Fairfax, VA – Eleven Austin Peay State University student-athletes were named to the 2015 Arthur Ashe, Jr. Sports Scholars Teams as selected by Diverse: Issues In Higher Education magazine.
Senior Jada Stotts was honored for the third time to cap her stellar career at Austin Peay, while junior Breigh Jones picked up her second honor in as many years from the publication.
Juniors Kymmalett Ross and Jennifer Nwokocha were joined by sophomores Chancis Jones and Unjula Lester and seniors Erika Adams, Jessica Gray, Serigne Mboup, Zavion Williams and Bradford Wilmer were first-time recipients of the honor.
«Read the rest of this article»