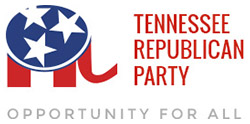 Phoenix, AZ – Tennessee Republican Party Chairman Ryan Haynes is officially a member of the Republican National Committee.
At the General Session of the 2015 Spring Meeting of the RNC, Haynes was formally welcomed by RNC Chairman Reince Priebus as a voting member. Haynes joins the 167 other members of the committee, including Tennessee's other two representatives: National Committeewoman Peggy Lambert and National Committeeman John Ryder. «Read the rest of this article»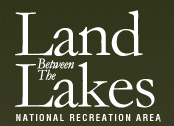 Office of Land Between the Lakes, KY/TN – Land Between The Lakes has planted approximately 29,000 Shortleaf pine seedlings on 42 acres near Demumbers Bay.
Hardwood trees and Loblolly pines in this area sustained heavy damage during the 2009 ice storm and other wind events. Non-native Loblolly pines were removed from the area and replaced with native Shortleaf pines.
«Read the rest of this article»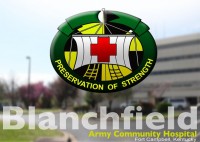 Fort Campbell, KY – In honor of the national observance of Memorial Day, Blanchfield Army Community Hospital (BACH) personnel will observe the federal holiday Monday, May 25th. All clinics and pharmacies will be closed.
Hospital staff members will continue to provide acute and emergency medical care 24 hours a day, seven days a week through the Emergency Department and inpatient services. «Read the rest of this article»
Right-Hander Kendall Graveman Allows Two Unearned Runs Over 7.0 Innings
Nashville, TN – Kendall Graveman delivered a stellar start for Nashville and the Sounds snapped their four-game losing skid with a 6-2 win over New Orleans at First Tennessee Park on Sunday.
The Sounds' offense notched seven hits on the afternoon and helped the squad improve to 14-23 on the year. Matt Carson led the way by going 2-for-4 with three RBIs and Alden Carrithers pushed his hitting streak to 12 games. The support backed Graveman, who notched his second win of the season.
«Read the rest of this article»

Clarksville, TN – Shortly after 4:00am today, Montgomery County Sheriff's Deputy Randy Paddock was travelling South on Fort Campbell Boulevard when he smelled smoke. Paddock began checking the area and found a building behind the Starlite Lounge with flames shooting fifty feet or more into the air.
Clarksville Fire/Rescue was dispatched at 4:04am and had to pull down a locked gate to get to the structure.
«Read the rest of this article»

Clarksville, TN – Clarksville Police are investigating the death of an infant that occurred yesterday. CPD Officers and paramedics were dispatched to an apartment on the 1900 block of Ashland City Road at 11:29am on Saturday in response to an E911 call that a five-month old boy was not breathing. The child was pronounced deceased at the scene.
No other information is available at this time.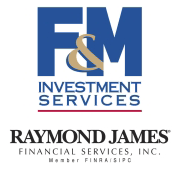 Clarksville, TN – The mid-month economic data disappointed. Retail sales were weaker than anticipated in April. Industrial production fell short of expectations. Consumer sentiment slid in the mid-May assessment.
However, weekly claims for unemployment benefits remained remarkably low. The reports on import prices and producer prices continued to show disinflationary pressures.
Real GDP for the euro area rose 0.4% q/q (a 1.7% annual rate) in the flash estimate for the first quarter. Bond yields in Europe moved higher, but seemed to meet some resistance.
«Read the rest of this article»
New Musical Playgroup Offered for Toddlers at Governor's Square Mall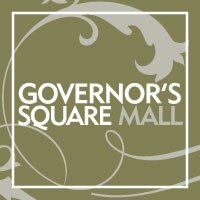 Clarksville, TN – There's a new musical playgroup program for toddlers at Governor's Square Mall that is being offered by Jam with Jamie and Friends and HIP Events on Tuesdays at 11:00am and 1:00pm in the Community Room. The Community Room is located at the Main Entrance next to GNC.
Jam with Jamie and Friends is a group of children's musicians who provide musical entertainment for playgroups and birthday parties. They provide interactive jam sessions with all the classic kid favorites and oldies, rock, and top 40 tunes.
«Read the rest of this article»
Clarksville, TN – For much of the 20th century, Chinese music has embraced and incorporated Western instruments such as the piano and violin. Following the Chinese Cultural Revolution of the 1960s, however, the revival of traditional folk music paved the way for Chinese people to rediscover the instruments that are unique to their culture.
«Read the rest of this article»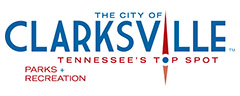 Clarksville, TN – The weekly Clarksville Parks and Recreation Department Recreation Report provides Clarksvillians with a glimpse at the activities and events that are available from the Parks and Recreation Department for them to enjoy together as a family.
This weeks highlights include: Summer Pool Season starts, Medical Display at Fort Defiance, Just Ordinary Exercise and Silver Fitness.
«Read the rest of this article»