Nashville Sounds Bullpen Pitches 6.1 Scoreless Innings in Win
Nashville, TN – Kent Matthes snapped a 0-for-18 streak with an RBI double and the Sounds walked-off with a 2-1 victory over the New Orleans Zephyrs on Tuesday night at First Tennessee Park.
Sounds leadoff hitter Matt Carson – who had already been on base three times in the game without even registering a hit – led off the ninth with a double. Next batter, Joey Wendle flew out to left field and the walk-off was suddenly in doubt; Nashville had twice already squandered bases loaded with one out situations on the night.
«Read the rest of this article»
JOBS4TN allows users to search local Jobs, Share on Social Media, Filter Attributes and Requirements
Nashville, TN – Tennessee Department of Labor and Workforce Development Commissioner Burns Phillips is announcing a new iPhone and Android mobile app that makes finding available Tennessee jobs even easier.
The free mobile application brings thousands of employment opportunities to smart phones with advanced location and sharing features.
«Read the rest of this article»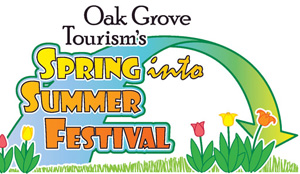 Oak Grove, KY – The biggest event in Christian County is back this weekend, May 23rd and 24th. The festival opens at noon both days and is located at the War Memorial Walking Trail in Oak Grove.
Activities include; free carnival and pony rides, as well as two new stage shows "Shenanigans Wild West Show" and "Dragon Scales and Faerie Tales." The festival is free and open to the public.
«Read the rest of this article»
Clarksville, TN – A small fire in the electrical/mechanical room at the Clarksville Marina has caused power outages throughout the Marina and the Freedom Point building in Liberty Park.
Indications are that an animal may have gotten into the wiring and caused the fire. Clarksville Fire Rescue responded and there were no injuries. «Read the rest of this article»

Clarksville, TN – Jaquez Willis is on a mission. His determination to earn his high school diploma is so great that he walks seven miles from his home near Northwest High School in Clarksville, Tennessee to the Continuing Education Center on Greenwood Avenue where he is enrolled in Adult Education.
Then he walks seven miles home. Day after day, his goal gets a little closer and the hope in his heart grows a little bigger.
«Read the rest of this article»
Joined by 51 House colleagues in letter to Commissioner Koskinen asking for review of Foundation's tax-exempt status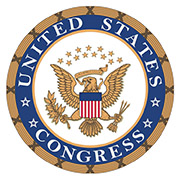 Washington, DC – Congressman Marsha Blackburn (R-TN) was joined by 51 of her House colleagues today in sending a letter to Internal Revenue Service (IRS) Commissioner John Koskinen requesting a review of the Clinton Foundation's tax-exempt status. The letter requests that the IRS respond within 30 days.
"As I've traveled through my district and talked to constituents, many people have asked about the widely reported improprieties concerning the Clinton Foundation. That's why I decided to send a letter to Commissioner Koskinen asking the IRS to conduct a review of the Clinton Foundation's tax-exempt status," Congressman Marsha Blackburn said.
«Read the rest of this article»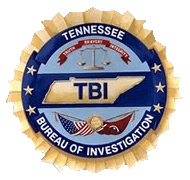 Nashville, TN – The Tennessee Bureau of Investigation released its annual statistical studies on the state of hate crime and law enforcement officers targeted for violence while on duty.
Both studies center on data submitted by the state's law enforcement agencies to TBI through the Tennessee Incident Based Reporting System (TIBRS).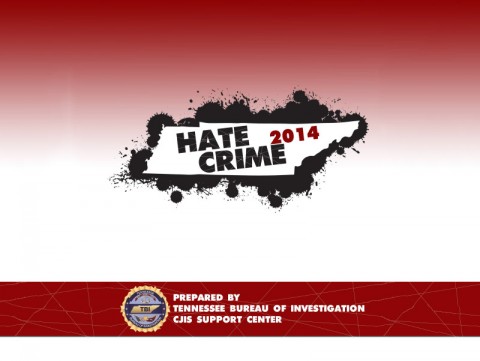 «Read the rest of this article»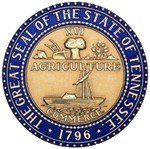 Nashville, TN – Families of those with disabilities are now one step closer to saving more money for medical costs with tax-free earnings.
Yesterday, Tennessee Governor Bill Haslam signed the Tennessee ABLE Act into Law, giving State Treasurer David H. Lillard, Jr. the authority to create and offer tax-advantaged investment plans to help families of those with disabilities save money for a variety of qualifying expenses.
The legislation, passed unanimously by the 109th General Assembly, establishes an Achieving a Better Life Experience (ABLE) Program in accordance with federal legislation.
«Read the rest of this article»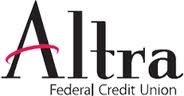 Clarksville, TN – Altra Federal Credit Union will host free Cash Camps for children ages 8-10. Each Cash Camp is a two-day session on Tuesday, June 9th and Wednesday, June 10th.
The first session will run both days from 8:00am – 12:00pm and the second session will run from 1:00pm-5:00pm at their branch located at 1600 Madison Street, Clarksville, TN 37043. «Read the rest of this article»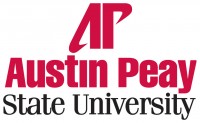 Clarksville, TN – If you're looking for someone to manage your investments, the Tennessee Valley Authority would probably recommend you pick a graduate of the Austin Peay State University College of Business.
Every year, the government owned utility hosts its Investment Challenge, which has student investment teams from 25 universities competing to manage and earn the highest return for TVA funds. During the competition, students develop long-term investment strategies, place trades and provide performance reports to TVA.
«Read the rest of this article»