Clarksville, TN – Clarksville Mayor Kim McMillan is reminding everyone that City of Clarksville offices will be closed on Monday, May 25th, 2015 in observance of Memorial Day.
"I invite everyone in the Clarksville community to join me in thanking the men and women who defend our freedom today and remember those heroes who sacrificed their all in service to our country," said Mayor Kim McMillan.
City offices will re-open on Tuesday, May 26th, 2015 for regularly scheduled hours.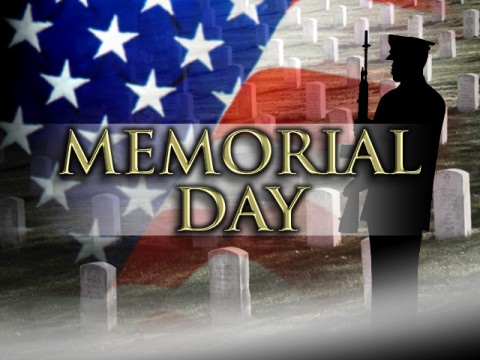 Clarksville, TN – State of Tennessee and local officials from both Kentucky and Tennessee took the podium to explain the upcoming roadside safety checkpoints and saturation patrols slated for Montgomery County, Tennessee and Christian County, Kentucky tonight and tomorrow night, May 22nd and 23rd.
The locations of the checkpoints will be on U.S. 41-A near the state line.
«Read the rest of this article»

Clarksville, TN – District Two patrol units were dispatched to a reported shooting in the Summit Heights neighborhood at 3:34pm today, May 22nd, 2015. Officers discovered a man with multiple gunshot wounds and a white SUV with bullet damage at the Summit Heights exit onto Paradise Hill Road.
The man was taken by ambulance to a landing zone at Barksdale Elementary School and loaded onto a Life-Flight helicopter for transport to a Nashville hospital. The victim is still alive at this time.
«Read the rest of this article»

Nashville, TN – Memorial Day holiday weekend is regarded as the unofficial start to the summer boating season and the Tennessee Wildlife Resources Agency wants to emphasize the use of life jackets while boating in a safe and responsible manner.
Annually, the Memorial Day weekend is one of the year's busiest boating weekends. Last year over the holiday weekend, there was one boating-related fatality which came while a Knoxville resident was launching his boat from a trailer on Douglas Lake.
«Read the rest of this article»
Sharing your hopes, fears and wishes can bring you and your adult children closer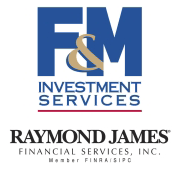 Clarksville, TN – Your 30-something daughter gets anxious when she sees how many medications you take in the morning. Your son gets nervous when you drive alone.
You worry your adult children aren't prepared for how to handle things when you're gone, even if that could be decades from now. Or worse, they won't know how to provide the care you want, if you should need it.
But do you ever talk about these concerns?
«Read the rest of this article»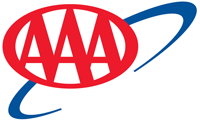 Tampa, FL – New test results from AAA indicate that even with the most advanced headlight systems, a motorist's ability to see an object on rural roadways at night can be reduced by as much as 60 percent compared to driving in daylight.
AAA's test results suggest that halogen headlights, found in over 80 percent of vehicles on the road today, may fail to safely illuminate unlit roadways at speeds as low as 40 mph.
«Read the rest of this article»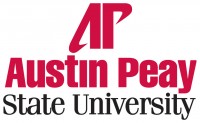 Fort Knox, KY – The U.S. Army Cadet Command has announced that Austin Peay State University's Army Reserve Officers' Training Corps (ROTC) department has won one of eight MacArthur Awards for the school year 2013-2014.
The awards, presented by the U.S. Army Cadet Command and the Gen. Douglas MacArthur Foundation, recognize the ideals of "duty, honor and country," as advocated by MacArthur.
«Read the rest of this article»

Clarksville, TN – In response to multiple E911 calls, Clarksville District Two patrol officers were dispatched to the scene of a shooting on the 1100 block of College Street this morning, May 22nd,  at 1:05am.
A man with multiple gunshot wounds was identified as twenty-year-old Charles Whitfield of Clarksville. Whitfield was transported to Gateway Medical Center where he died of his injuries. Next-of-kin have been notified.
«Read the rest of this article»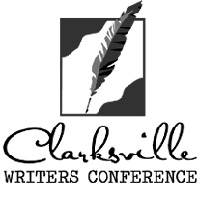 Clarksville, TN – The Clarksville Arts and Heritage Development Council will honor novelist Sharyn McCrumb with their first-ever Patricia Winn Award for Southern Fiction at the June 4th Clarksville Writers Conference banquet.
McCrum, award-winning Southern writer best known for her Appalachian "Ballad" novels, including a number of New York Times bestsellers, will also give the keynote address at Thursday evening's banquet at Club Level of Austin Peay State University's newly renovated Governors Stadium, featuring a gorgeous view of this historic campus.
«Read the rest of this article»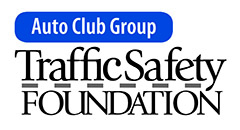 Tampa, FL – If you're planning to party this weekend, you must plan for safety first. This means using a Designated Driver, staying where you are celebrating, or arranging for another form of sober transportation.
"Memorial Day weekend is a great time to spend with family and friends," said Gerry Gutowski, Senior Vice President, Automotive Services, The Auto Club Group. "Please keep those special people in mind by not letting them drive impaired."
«Read the rest of this article»