Sharing your hopes, fears and wishes can bring you and your adult children closer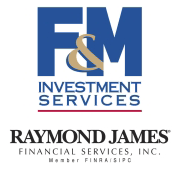 Clarksville, TN – Your 30-something daughter gets anxious when she sees how many medications you take in the morning. Your son gets nervous when you drive alone.

You worry your adult children aren't prepared for how to handle things when you're gone, even if that could be decades from now. Or worse, they won't know how to provide the care you want, if you should need it.

But do you ever talk about these concerns?

Although something we all have in common, the conversations that define how you want to live as you get older are the ones we tend to avoid.

Whether you're preparing for a discussion with your adult children or an aging parent, you owe it to yourself and those you love to talk – years before there's a reason – to create a level of understanding and comfort.

Let's look at how your approach to, and authenticity during, these conversations is crucial no matter which side of the conversation you're on.
Gather your thoughts
Giving some thought upfront can help ensure you ultimately communicate everything you want to say or ask. After thinking about your hopes and fears, wants and needs in the context of your quality of life, share the ways your children can help you achieve what you want to maintain control and dignity as you get older.
Open the lines of communication
Think positively about this process with the goal to alleviate any lingering worries you or your loved ones may have. Pinpoint who you want to share with, who needs to know what, and when and where you want to talk. Be mindful of any preconceived notions you may have about what the other person may think or how they may respond. If you meet resistance, ask them to let you know when they will be ready to talk and, when the time comes, speak from your heart without letting emotions take you off track.
Keep talking
You don't have to cover everyone or everything in one go – this could be the first of many chats to help strengthen your relationships by sharing information, gaining clarity, expressing and respecting feelings. If you and your loved ones disagree, it's OK. Talking can help align your needs and potentially avoid problems before they become realities.

If you need help, consider including trusted, objective counselors such as financial advisors or family friends who have experienced similar circumstances. And at the end of each discussion, review next steps and document results, even if that means continuing the conversation later.

Whether you're getting ready to communicate what you want or wish to help someone else share their thoughts, take time now to alleviate any concerns – justified or not – that may be unspoken. Ultimately, this is about coming to terms with aging and living well as long as possible, knowing that your feelings and concerns have been acknowledged.

What could be more worthwhile than knowing that you and your family love, respect and understand one another? Get talking.



About Frazier Allen
Sections
Business
Topics
Clarksville TN, Raymond James Financial Services