You may be able to get closer to reaching your goals with some small changes and tough choices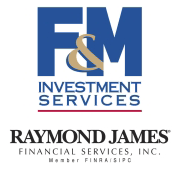 Clarksville, TN – If you're concerned that you haven't put enough away to retire, you have plenty of company – about one in four Americans feel the same way.1
The good news? You may be able to catch up – if you're willing to be realistic and take steps to get on track, such as changing your current lifestyle (so you can save more) and your anticipated retirement lifestyle (so you will spend less).
Here are some effective changes you can make to potentially increase your odds of attaining a comfortable retirement:
1. Dive into your budget. Trim (or slash) expenses, eliminate credit card debt by first focusing on clearing high-interest debt, and make retirement savings your top priority.
2. Save. Save. Save. Put away as much as you can (the ultimate goal being 15%) to work toward setting, and sticking to, a specific savings goal. Maximize your contributions to employer-sponsored accounts, or at least contribute enough to get the match. After 50, use catch-up contributions to bump your savings up further.
3. Rebalance your portfolio. While you don't want to take undue risk, you may want to consider moving more of your investments to equities if you're behind due to their history of providing higher long-term returns than bonds. Your advisor can adjust your asset allocation based on your unique needs. 2
4. Retire later, or work part time. Working even a couple extra years can give your investments time to make a significant difference. A part-time job can also boost retirement cash flow, and keep you connected through workplace camaraderie.
5. Maximize Social Security benefits. Waiting as long as you can to begin taking benefits makes sense for many, but Social Security is complicated – your advisor can help find the best claiming strategy for you.
6. Consider home matters. For many Americans, their home represents the single biggest asset and expense. Rethink your home equity before tying up a major portion of your net worth in a relatively illiquid asset, and contemplate if it makes sense to deploy that equity (perhaps via a home equity line of credit before you retire) to meet essential expenses or an emergency fund. Downsizing your home may also provide the opportunity to invest your profit from the sale in an income-oriented account.
After considering the options above, you may want to lay out your thoughts with your advisor to explore "what-if" scenarios for a realistic pulse on your personal retirement profile. This can give you details on how much you need in retirement, what it will take to get there, and how to invest your money, account for inflation and consider potential healthcare costs, to name a few specifics.
Your odds of achieving a comfortable retirement increases with seeking out – and following – professional advice.
2 Investments involve risk including the possible loss of principal. Past performance may not be indicative of future results and there is no assurance the trends mentioned will continue.  Asset allocation does not guarantee a profit nor protect against loss. The process of rebalancing may result in tax consequences.
About Frazier Allen
Sections
Business
Topics
Clarksville TN, F&M Investment Services, Raymond James Financial Services, retirement, Social Security Benefits