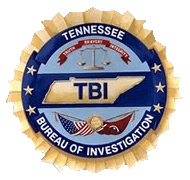 Nashville, TN – Special Agents from the Tennessee Bureau of Investigation have obtained indictments for a Houston County woman accused of fraudulently obtaining prescription medication.
At the request of 23rd District Attorney General Ray Crouch, TBI Agents began investigating Sherry Paffrath on July 31st, 2014.
During the course of the investigation, Agents, working alongside authorities from the Drug Enforcement Administration, developed information that, between January and June of 2014, Paffrath ordered large quantities of prescription drugs from a pharmaceutical company using the DEA license number of her co-worker, who was at the time a dentist at Hilcrest Dental Clinic.
«Read the rest of this article»

Clarksville, TN – The Clarksville Police Department conducted impaired saturation patrols on May 22nd and May 23rd, which was partially funded by the Governor's Highway Safety Office.
During this time, there were 147 vehicles stopped and 138 individuals charged.
«Read the rest of this article»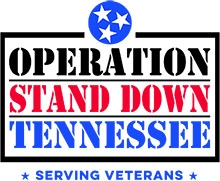 Clarksville, TN – Operation Stand Down Tennessee will be hosting a Get A Job Now: Career Empowerment Training Workshop on Thursday, June 4th, 2015 from 9:00am to 12:00pm. The goal of the event is to help those seeking employment identify their perfect career and learn strategies to secure employment.
The event will take place at the Tennessee Career Center in Clarksville – 523 Madison Street, Suite B, Clarksville, TN 37040.
«Read the rest of this article»

Clarksville, TN – Today, May 26th, 2015 at 12:56pm, the Clarksville Police Department responded to a head-on traffic collision on Riverside Drive in front of the Wendy's restaurant near the intersection of Spring Street. There were six injured individuals.
All of the injured individuals appeared to have non-life-threatening injuries. Five of the injured individuals were transported by EMS to Gateway Medical Center. One injured individual was transported by LifeFlight to Vanderbilt University Medical Center.
«Read the rest of this article»
Clarksville, TN – When I was growing up, I believed that the most glamorous corsage any woman could receive was either a huge purple or white Cattleya orchid. My dad believed that too and usually presented both my grandmothers and my mother with either this type of showy bloom or a couple of Cymbidium orchids for most special occasions.
When I lived in College Park, Maryland, I visited Kensington Orchids just off the Beltway outside of Washington, D. C., and bought my first Cattleya orchid plant. When I lived in Belmont, Massachusetts, I was fortunate to belong to the Massachusetts Orchid Society and to get to know Dick Peterson, then editor of the American Orchid Society Bulletin. When I moved to Charlottesville, Virginia, I was one of the founding members of the Charlottesville Orchid Society and served as its first president.
«Read the rest of this article»

Clarksville, TN – In response to last September's vicious attack of a gay Philadelphia couple, Roxy Regional Theatre executive director Tom Thayer felt compelled to produce Neil LaBute's bash: latterday plays.
A trio of darkly brilliant, unblinking portraits of evil in everyday life, this collection of one-act plays will be presented in theotherspace for three more performances only, May 26th – June 2nd.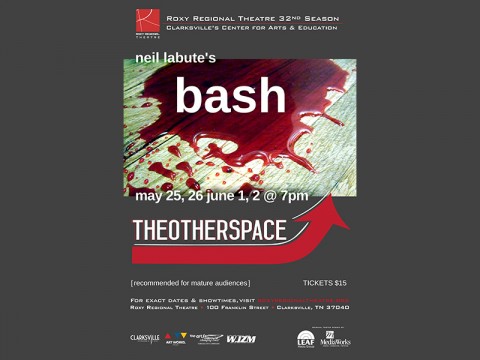 «Read the rest of this article»

Clarksville, TN – Clarksville Police Detective Dennis Honholt is requesting the public's assistance in identifying a suspect in a Counterfeiting case. The suspect purchased lottery tickets at the Shell Station located at 1230 Tylertown Road on May 17th, 2015 at 12:10am.
To pay for the lottery tickets, one of the bills the suspect handed the clerk was a counterfeit one hundred dollar bill. The clerk said that she could see a bunch of other one hundred dollar bills in his hand and believed they were counterfeit as well.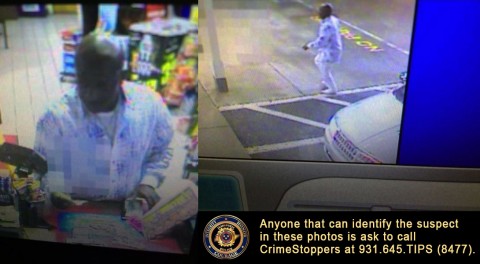 «Read the rest of this article»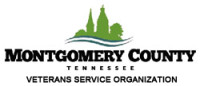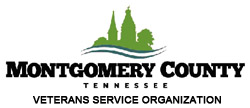 Clarksville, TN – On Monday, May 25th, the Montgomery County Veterans Service Organization held its annual Memorial Day Ceremony. Due to rain, the ceremony was held in the William O. Beach Civic Hall, Veterans Plaza in Clarksville Tennessee.
The ceremony was opened by Frank Mir, the Director of the Montgomery County Veterans Service Organization. Mir welcomed the dignitaries and attendees to the Memorial ceremony. The colors were posted by the 101st Airborne Division Honor Guard, and Stella McKnight sang the National Anthem.
«Read the rest of this article»

Clarksville, TN – Daymar Institute will host the annual Spring Career Fair June 5th, 2015 at the campus on 2691 Trenton Road. The career fair will last from 10:00am until 2:00pm. There will be many employers on Daymar's campus looking for employees.
This is a free, annual event open to the public designed to connect our community with employment opportunities.

Clarksville, TN – With graduation over and school's letting out for summer break that can only mean that Austin Peay sport camps are right around the corner.
Beginning in early June and running right up to schools beginning in the fall, several different sports will be holding youth camps over the break, so no matter what your age, skill level or sport desired there is a good chance you can find one that can help you become a better player.
«Read the rest of this article»