Four Nashville Pitchers Combine For 10 Strikeouts And No Walks In 2-1 Win
Nashville, TN – In a game that had just seven hits, Nashville walked away with the series opener against Las Vegas on Friday night at First Tennessee Park, 2-1.
Combining yesterday's 3-2 victory with tonight's win marked the first time the Sounds won back-to-back one-run games this season. Nashville moved to 7-10 in one-run affairs and got their 10th win at home.
Nashville's three hits were a season-low, but the home team got on the scoreboard first with a run in the second inning.
«Read the rest of this article»


Clarksville, TN – This morning, Clarksville Police Officers responded to multiple vehicle burglaries at preschools or child care facilities that were all in the same area of Clarksville.
One occurred at the Village of Sango Preschool on Country Lane, two occurred at Hilldale Church of Christ Preschool on State Highway 76, and one occurred at Just For Kids II LLC Child Care Center on Ashland City Road.
«Read the rest of this article»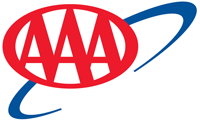 Tampa, FL – Emergencies are one of the fastest ways to put the brakes on a great vacation. While some motorists may not encounter problems, travelers can minimize the risk by planning ahead and preparing properly.
According to the American Driving Survey provided by AAA, Americans drive the most during the summer months, July-September. More than half (55.6%) of calls AAA receives from stranded motorists are due to dead batteries, flat tires, low fuel and lockouts.
«Read the rest of this article»

Clarksville, TN -Yesterday, May 28th, 2015 at 5:15pm, Clarksville Police Officers responded to a Theft of Property Shoplifting call at Walmart on Fort Campbell Boulevard.
Chauntel Jackson, a 20-year-old Clarksville resident, was placed in custody for shoplifting. Ms. Jackson became combative during handcuffing and required three officers to hold her while her cuffs were placed behind her.
She kicked and spat on the first Officer, kicked and attempted to bite the second Officer, and dug her fingernails into the hand of the third Officer.
«Read the rest of this article»
Clarksville, TN – Most parents want to give their children a better life than they have had. Starting with their offspring's infancy, parents make every attempt to provide the best they can afford for their children.
By the time their children are adults, many parents have provided not only food, clothing and shelter for their children but public or private school education, extra lessons and sports activities, possibly a college education, a vehicle to drive…..The list goes on and on.
Somewhere along the way, most parents begin to think that their household goods and family "treasures" are items they would like to pass on to their children. Up to a point, this is a good idea. However, several obstacles may present themselves. «Read the rest of this article»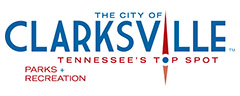 Clarksville, TN – In order to provide a fun experience for participants in the Tennessee Wildlife Resource Agency (TWRA) Youth Fishing Rodeo on Saturday, June 6th, 2015 the Liberty Park pond will be closed to the public beginning at sunrise on Sunday, May 31st until sunrise on Sunday, June 7th.
The remainder of Liberty Park will be open to the public.
«Read the rest of this article»
Austin Peay Sports Information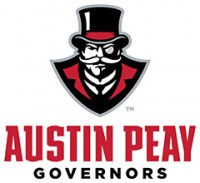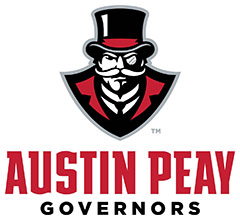 Clarksville, TN – Eleven Austin Peay State University's athletic teams maintained their progress or showed improvement in the latest release of the NCAA's Academic Progress Rates (APR), Wednesday.
Women's golf and volleyball were among those 11 teams to show improvement or maintain their APR from last season. Women's golf posted a perfect 1000 for the third consecutive season. Volleyball's 1000 mark was a five-point upswing from the previous season. Both of those teams received the NCAA APR Public Recognition Award last week.
«Read the rest of this article»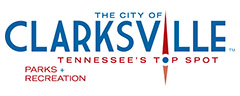 Clarksville, TN – The Fort Defiance Interpretive Center is proud to host the City's Civil War Summer Camp for history savvy youth. The Camp will be two, one-week sessions for boys and girls in the 5th and 6th grades this June.
"This is a wonderful opportunity for a student to learn about life during the Civil War and participate in activities relating to the period," said William Parker, Historical Interpreter at Fort Defiance.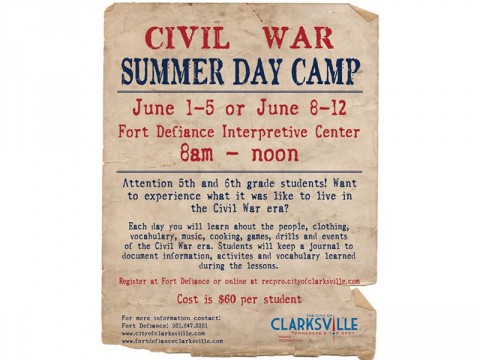 «Read the rest of this article»
APSU Sports Information

Jacksonville, FL – Junior sprinter Breigh Jones, of the Austin Peay State University track and field team, saw her 2015 campaign come to a close in the opening round of the NCAA East Preliminary, Thursday, at Hodges Stadium.
«Read the rest of this article»
Staff to celebrate Organizational half-Day in afternoon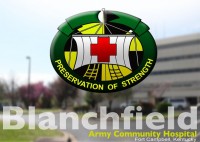 Fort Campbell, KY – Blanchfield Army Community Hospital (BACH) staff will observe Organization Day Friday, May 29th, an afternoon set aside annually for staff to build esprit de corps and celebrate their roles to help promote health and wellness in the Fort Campbell community.
Although Patient and Soldier-Centered Medical Homes will not be scheduling or accepting walk-in appointments after noon Friday, patients with acute symptoms are still encouraged to call the appointment line. Specialty services will be closed to patients, except for emergency X-ray, laboratory and other ancillary services that are considered an emergency. «Read the rest of this article»