Governor Bush: Tennessee is vibrant, growing, and providing more opportunities for its residents to succeed and prosper.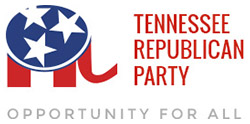 Nashville, TN – The Tennessee Republican Party's success isn't limited to the ballot box. Its dominance over state Democrats extends to finances, as well.
The 2015 Statesmen's Dinner brought in over $600,000 to the Party that, based on the messaging from the event, is already primed to continue its winning streak in 2016.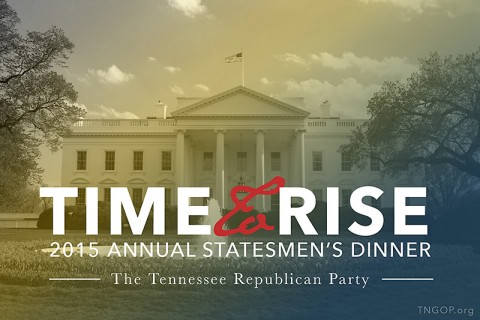 Jeb Bush, the former Governor of Florida, highlights the annual event that both celebrates the TNGOP's wins in the last election and features unmistakable undertones pointing ahead to November 2016.
A crowd of nearly 1,500 Republican attendees are ready to greet the potential Republican candidate for president who will be introduced by Tennessee Governor Bill Haslam. U.S. Representative Diane Black is serving as the honorary event chairman, ensuring the dinner will be another successful one for the TNGOP.
Tennessee Republican Party Chairman Ryan Haynes, spearheading his first Statesmen's Dinner, said, "Tonight is just as much a celebration of our great state as it is of our great Party and I am so thankful to our donors, Governor Haslam, Congressman Black, and Governor Bush for making it happen."
"It's great to be in Nashville tonight to celebrate the Tennessee Republican Party's successful 2014 cycle and help the Party continue to build for 2016," remarked Gov. Bush. "Under the leadership of great conservative leaders like Governor Haslam, Senators Alexander and Corker, and the state's impressive congressional delegation, Tennessee is vibrant, growing, and providing more opportunities for its residents to succeed and prosper. I look forward to sharing my vision for the future of the country with Tennessee Republicans this evening."
Haslam added, "The more of these events I attend, the easier it is to see we have a really unique formula for success in Tennessee with the partnership that exists between our leaders and the Party. National figures, like Governor Bush, are taking notice and I appreciate his visit with us tonight."
Congressman Black stated, "Each year, the brightest lights in our Party stop right here at the Statesmen's Dinner. I agree with Governor Bush that we are a state on the move. And much of that success can be attributed to the fact we have great candidates and a strong Party. I've seen firsthand the TNGOP's impact in our elections and I know that when our Party is strong, Tennesseans are strong too."
Haynes concluded by echoing the event's official theme, "I'm not sure many other states can bring together so many talented leaders at one time quite like we can in Tennessee. That is what our supporters are investing in. They expect this level of success to continue—both here and nationally. I firmly believe 2016 will be our time to rise as Tennesseans and do our part to put a dynamic leader into the White House. We're certainly hearing from one of those tonight."
Online version: www.tngop.org/time-to-rise-2015-statesmens-dinner-a-huge-success