Clarksville, TN – On May 22nd, 2015 Clarksville Police Officers were dispatched to the scene of a shooting on the 1100 block of College Street around 1:05am. A man with multiple gunshot wounds was transported to the Gateway Medical Center where he died of his injuries.
As the result of an ongoing investigation, CPD has secured a Criminal Homicide warrant for Bobby Lenor the 3rd (Black Male 5'11" 175lbs 18 yrs old).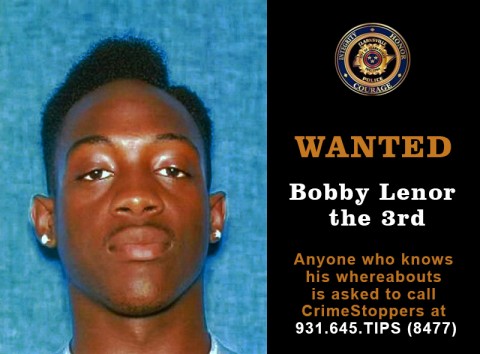 Probable Cause has been developed to believe that Bobby Lenor, along with several others, were directly involved in the fight and shooting which occurred at 1152 College Street.
Bobby Lenor is to be considered armed and dangerous.
Anyone with knowledge of his whereabouts is urged to contact Detective Chris Nolder 931.648.0656 Ext 5341 or CrimeStoppers TIPS Hotline 931.645.TIPS (8477).