Written by Chelsea Smith
U.S. Army Corps of Engineers, Savannah District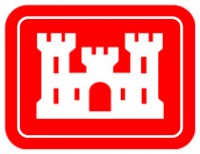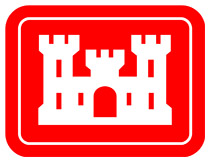 Savannah, GA – No stranger to warfare in the jungles of Vietnam and the mountainous terrain of Afghanistan, Angel Rivera set out on a familiar task in an unfamiliar territory that bred an enemy just as malignant as those he encountered as a career Soldier.
Rivera was one of two specialists from the South Atlantic Division's Contingency Real Estate Support Team, or CREST, sent to hammer out leases and land-use agreements for Operation United Assistance, a humanitarian assistance mission aimed to combat the Ebola epidemic killing thousands of Liberians and paralyzing response efforts of the nation.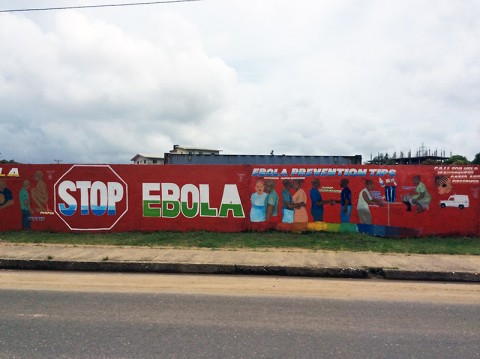 In October 2014 during the peak of the outbreak, Rivera deployed with eight Army civilian volunteers and four Soldiers comprising the Europe District's Forward Engineering Support Team, or FEST. Together, the team rendered U.S. efforts to help contain the Ebola virus and synchronize the establishment of Ebola treatment units, train health care workers and establish logistical centers across the country, he said.
Rivera spent nearly six months executing leases to acquire infrastructure needed to store equipment, and house clinics and laboratories for infected populations. Throughout the leasing lifecycle, Rivera negotiated prices, inspected infrastructure and prepared and authenticated leasing paperwork. His six-month tour culminated in the issuance of seven leases ranging from $15,000 to $1 million, he said.
Supporting real estate activities on behalf of the U.S. government was less combative than the Army missions he performed during his 23-year active-duty career, but just as consequential. The deadly infectious virus posed as much of a formidable threat as any guerilla or insurgent Rivera previously faced, he said.
"I didn't know what I was getting into but I went prepared for the worst," he said. "In fact, I didn't know I was going to Liberia until a week before I left, but I had no reservations because I was committed to doing whatever the mission required."
Though operating in a high-risk area, Rivera said he wasn't encumbered by fear and maintained sanguine optics throughout, an attitude that propels his success at home and abroad.
"Angel reflects the attitude that is essential for this type of mission," said Ralph Werthmann, Real Estate Division chief. "He is unafraid of taking on something new. These missions are not for the frail. It takes bravery, dedication, and the willingness to do anything it takes to complete the mission."
No U.S. civilian or military personnel succumbed to the viral menace, but a few contracted nonrelated Ebola illnesses. Daily health monitoring safeguarded deployed personnel from exposure to infected populations, said Rivera.
Pentagon officials ensured deploying military and civilian personnel received medical screenings and testing to shield against Ebola exposure, according to earlier reports. Members received precautionary decontaminating kits containing protective gear and personal hygiene items which were carried at all times. In country, the team received daily morning and evening temperature checks and were chauffeured to locations, said Rivera.
And the heightened safety precautions continued at the completion of his tour when the veteran Soldier underwent controlled monitoring during a 21-day quarantine, he said.
Returning personnel were quarantined on military bases or in their homes and were required to report their body temperature to officials of the Centers for Disease Control and Prevention twice daily. Additionally, they were confined to a 50-mile radius from their home station, he said.
"I didn't know if I was going to be locked in like a prisoner," he said. "But it wasn't so much of a burden."
Ultimately, the pivotal engineering, environmental, real estate and prime power support provided reduced the number of new cases and strengthened the Liberian government's capacity to control the outbreak. Shortly after Rivera's March departure, the World Health Organization declared Liberia Ebola-free May 9th, 2015.
Though free from the grips of the deadly virus, poor socioeconomic conditions still pose existential threats to the livelihood of the Liberian population.
"We accomplished important work and I feel the team was apart of liberating Liberians from the trappings of Ebola," he said. "A lot of people live in abject poverty. [The Liberian people] need so much help that everything you do is almost satisfying."
The CDC reported 10,666 total Ebola cases in Liberia, of which 4,806 resulted in deaths. Liberia was second to neighboring Guinea in total suspected, probable and confirmed Ebola cases from March 2014 to May 2015.
The CREST was created after the first Gulf War to provide a cadre of Real Estate professionals ready to mobilize in support of military missions worldwide. Today, the North Atlantic, South Atlantic, Southwestern and Northwestern divisions are the only divisions across the Corps that provides individuals to form a team, according to Werthmann.