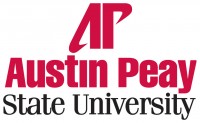 Clarksville, TN – After serving Austin Peay State University in multiple capacities for 24 years, Roy Gregory, executive director for University Advancement, announced he will retire on June 30th. Gregory informed colleagues and friends of his retirement plans Thursday morning.

"Austin Peay is a special place due to the great people on campus and the outstanding alumni, supporters and friends throughout the nation," he said. "My years at APSU have been special for me and my family. I am retiring at a time when the future is indeed bright"

Gregory went on to say, "We have great leadership under President White and her leadership team. I pray that friends and alumni will chose to make a difference in lives through their support for this great university. I have a great appreciation for the friends and supporters who have made my job special, as I have had the pleasure to see them make a difference to Austin Peay. For that, I am truly grateful."

On Thursday afternoon, APSU President Alisa White and Derek van der Merwe, APSU vice president of Advancement, Communications and Strategic Initiatives, asked Gregory to consider staying with the University part-time because of his strong reputation with alumni and the community.

"That's something I'm seriously considering because I'm not one to sit around the house," Gregory said. "I like to stay busy."

White, after hearing of Gregory's decision to retire, praised his work ethic and his dedication to the University.

"Positions can be filled, but we will never have another Roy Gregory," she said. "He has a passion for Austin Peay that is evident to all he meets. He has a genuine concern for people, and he's made deep, lasting relationships with the broad University community that span decades. That's why he's had so much success over the years."

"Austin Peay has grown and achieved great things because of great people who are deeply dedicated to the educational mission of the University," said van der Merwe.  "Roy is one of those individuals who has spent a lifetime selflessly serving our alumni, community, faculty and students. His contributions will always be admired and respected."

Gregory began his career at APSU in 1991 as head coach of the Governors football team. Few people knew that he led the football program while undergoing chemotherapy for Non-Hodgkin's lymphoma.

"That was in the days before the more advanced medications to treat side effects," Gregory said. "But I only missed one day of practice."

In 1996, former APSU President Sal Rinella named Gregory assistant athletic director for marketing and promotions. Rinella would later end scholarship football at Austin Peay. When Dr. Sherry Hoppe took on the role of president in 2001, she and Gregory worked to bring scholarship football back to campus. It returned in 2006.

On April 30th, 2001, Hoppe named Gregory the executive director of University Advancement, placing him in charge of APSU's fundraising efforts. In this new role, Gregory began work on APSU's first capital campaign. Hoppe announced the launch of the campaign in 2003 with a goal of $15 million. The campaign was closed on March 31st, 2008, after taking in a staggering $39.5 million.

Gregory earned his bachelor's degree in 1968 from the University of Tennessee-Chattanooga. Among his many honors, he was named Tennessee's Football Coach of the Year in 1991 and Coach of the Tennessee Football All-Stars.

In 1997, he received the University of Tennessee-Chattanooga's Joe Morrison Award for notable accomplishments and life experiences. He is listed in "Outstanding Personalities of the South," and he has been a counselor for the National Conference of Fellowship of Christian Athletes. Gregory's retirement will end a 45-year career in fundraising.



Sections
Education
Topics
Alisa White, APSU, APSU Football, APSU Men's Football, APSU Office of University Advancement, APSU President, Austin Peay State University, Clarksville TN, Derek van der Merwe, Governors, Govs, Roy Gregory, University of Tennessee - Chattanooga