Chris Bassitt, Arnold Leon Pitch Well in Losses
Metairie, LA – The New Orleans Zephyrs beat the Nashville Sounds twice on Monday night at Zephyr Field, taking game one 4-3, and game two 3-1.
The first matchup featured the completion of the contest the two teams began on April 27th, a game that Arnold Leon initially started. The Zephyrs could not use their original starter, Adam Conley, because he was promoted to Miami yesterday. Leon threw 3.2 innings of scoreless baseball before rain ended his outing the first time.
After the game resumed, Leon retired the first 9 batters he faced before Juan Diaz singled with two outs in the seventh. Leon would walk the next two batters and manager Steve Scarsone went to his bullpen attempting to preserve the 2-0 lead the Sounds had earned via RBI from Joey Wendle and Kent Matthes earlier in the game.
«Read the rest of this article»

Clarksville, TN – Tonight June 8th, 2015 at 8:15pm, Clarksville Police Officers responded to a shots fired call at a residence on the 400 block of Cranklen Circle.
The suspect shot through the door of the house and struck a female in the back. She was transported by ground to Skyline Medical Center in Nashville with injuries that did not appear to be life threatening.
«Read the rest of this article»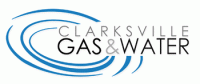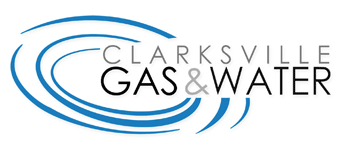 Clarksville, TN – Clarksville Gas and Water contractors will be performing sewer line rehabilitation work during the week of June 8th-12th, 2015 on the following streets: Chestnut Drive, Preston Drive, Downer Drive and Southern Drive.
Details about the work can also be viewed on the Gas and Water website, www.clarksvillegw.com , or please contact Y'hanna Perez-Ortiz, P.E., Civil Engineer, at the Clarksville Gas and Water Engineering Department, 931.645.7418.
Clarksville, TN – The sixth annual Foster Care Awareness Family Day celebration was recently held at the LEAP plaza. Despite inclement weather about 450 members of the Clarksville Community gathered together to learn about foster care and learning what it takes to become a foster parent.
Hosted by the Department of Children Services, Centerstone, Health Connect, Clarksville Family Therapy, OmiVisions, Youth Villages, Mental Health Cooperative, and the LEAP Organization, the goal of this event was to create greater awareness of children in need who remain in state custody and want to become members of foster families.
«Read the rest of this article»

Clarksville, TN – The Clarksville Department of Electricity is getting reports of trees on lines and lines down across town.
If you see a line down, stay away, keep others away, and call CDE at 931.648.8151.

Clarksville, TN – The Clarksville Department of Electricity reports that power for most of St. Bethlehem (Wilma Rudolph Boulevard) area has been restored.
CDE has approximately 5,000 without power primarily in the Madison Street, 41-A Bypass, Ashland City Road area.

Clarksville, TN – The Clarksville Department of Electricity currently has approximately 9,000 customers without power. St. Bethlehem and areas around the 41-A Bypass are primarily affected. CDE is also aware of other scattered outage across town. Crews are working to restore power to multiple areas at this time.
Report outages at 931.648.8151 or online at www.clarksvillede.com

Clarksville, TN – The Clarksville Department of Electricity reports power outages that are affecting approximately 6500 customers.
The outage affects areas around Paradise Hill Road, Crossland Avenue, Riverside Drive to Cumberland Drive, East and West Happy Hollow, Highway 12, Baltimore Drive, Queens Bluff, Paradise Hill Road, Oriole Circle, Golf Club Lane, Memorial Drive, Madison Street, Liberty Parkway, Thompkins Lane, Colonial Court and surrounding areas.
Crews and engineers are working to restore power as quickly as possible.

Clarksville, TN – On Saturday, June 6th the Tennessee Wildlife Resources Agency (TWRA) along with the Clarksville Parks and Recreation Department held the annual Youth Fishing Rodeo at Liberty Park. The event gives the youth of Clarksville an opportunity to enjoy a day of free fishing. This is the 14th year for the event.
"Saturday is free fishing day in the State of Tennessee. Here in Clarksville we team up with Clarksville Parks and Recreation to host a free fishing day event for youth 16 years of age and younger," stated TWRA officer Jereme Odom.
«Read the rest of this article»

Clarksville, TN – The Clarksville Police Department conducted impaired saturation patrol and a seat belt checkpoint on June 5th, which was partially funded by the Governor's Highway Safety Office.
During this time, there were 99 vehicles stopped and 96 individuals charged.
«Read the rest of this article»