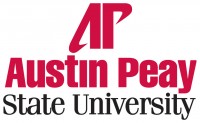 Clarksville, TN – The Office of Public Relations and Marketing at Austin Peay State University won six awards during the Tennessee College Public Relations Association (TCPRA) spring conference and awards contest, held May 27th-29th in Gatlinburg, TN.
TCPRA, an alliance of communicators across the state representing public and private colleges and universities, technical schools, technology centers and community colleges, awarded gold, silver and bronze distinctions in various writing, design, publication and photography categories. Entries were received for the contest period between April 1st, 2014 and April 30th, 2015.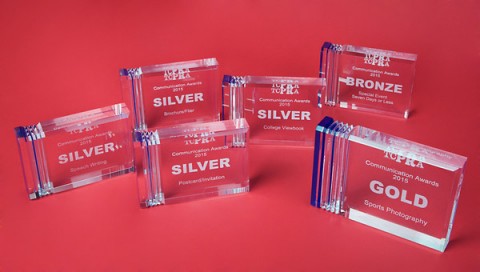 APSU's PR office captured the following awards:
Gold in the Sports Photography category for a photo of APSU football players dressed in special camouflage jerseys as a part of the University's Military Appreciation Day. APSU players were holding a large American flag before the team's November 8th, 2014 homecoming game against Tennessee State.
Silver in the Invitation category for the Candlelight Ball invitation.
Silver in the Speech category, for an introduction of the APSU Women in Philanthropy Award, presented during the 2014 APSU Reagan Giving Circle luncheon.
Silver in the Viewbook category for the "APSU Road" piece, a recruitment package aimed at prospective high school students.
Silver in the Brochure/Flier category for APSU's student financial aid brochure.
Bronze in the Special Event category for the invitations and reply cards created to celebrate the inauguration of APSU President Alisa White.
Sections
Education
Topics
Alisa White, APSU, APSU President, Austin Peay State University, Clarksville TN, Gatlinburg TN, Military Appreciation Day, TCPRA, Tennessee College Public Relations Association, Tennessee State