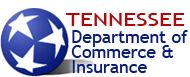 Nashville, TN – Your phone rings, you check the caller's number and discover the number dialing your phone belongs to you.
This unusual scenario isn't your phone's fault. Instead, it's a ploy known as ID Spoofing, and it's a trick perpetrated by criminals using Caller ID cloaking technology to mask their real phone numbers.
After disguising their real numbers, scammers can cause a consumer's own phone number (or the phone number of a loved one) to appear on your phone's Caller ID. «Read the rest of this article»

Clarksville, TN – Clarksville Police detective Andy Hurst is investigating a burglary that occurred at the Burger King by Ringgold Road on Fort Campbell Boulevard on June 6th, 2015 at approximately 1:30am and is requesting public assistance.
Detective Hurst was able to provide still photos of the suspect from Burger King's security camera. The suspect reached in through the drive-thru window and took money out of the cash register.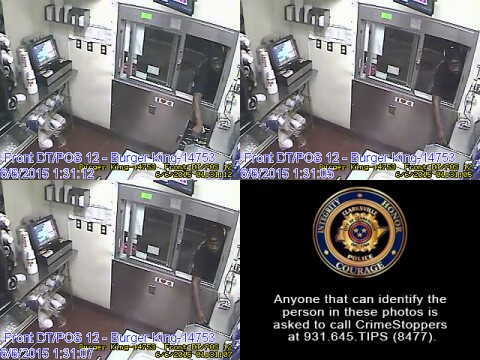 «Read the rest of this article»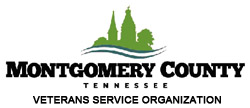 Montgomery County, TN – The Montgomery County Veterans Service Organization, in conjunction with Veterans of Foreign Wars Post 4895, will be conducting the annual Flag Day ceremony beginning at 12:00noon, June 14th, at VFW Post 4895, 1701 Haynes Street, Clarksville, Tennessee.
The public is invited to attend.
«Read the rest of this article»
APSU Sports Information

Clarksville, TN – Tessah Holt will round out the Austin Peay State University women's basketball coaching staff as its third assistant coach hire, Tuesday, by head coach David Midlick.
Holt, a Fayetteville, Georgia, native, recently completed her master's degree at West Florida and was the women's basketball graduate assistant in 2014-15.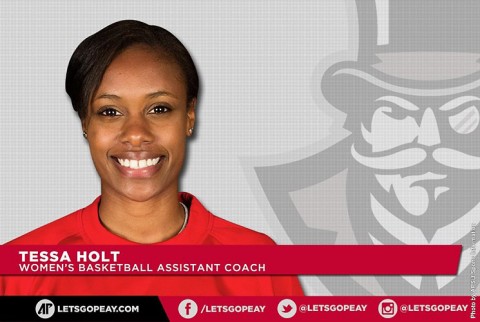 «Read the rest of this article»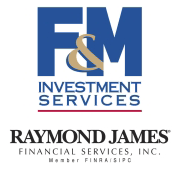 Clarksville, TN – The economic data reports were mixed, but nonfarm payrolls rose more than expected (+280,000) in the initial estimate for May. Seasonal adjustment issues may have been a factor (as education job losses were a lot smaller than usual).
The unemployment rate edged up to 5.5%, but that partly reflected increased labor force participation for teenagers and young adults (also consistent with seasonal adjustment problems).
Mining, which includes energy exploration, fell by 17,200, down 68,400 since December.
«Read the rest of this article»

Clarksville, TN – Clarksville Police detective David Bramel is searching for a runaway juvenile. The runaway juvenile is 14-year-old Martell Jones from Clarksville. Martell has been missing since Friday, May 22nd, 2015 from his residence on Earnest Shelton Drive.
Martell's mother stated that she attempted to look for him because he has a history of leaving the residence without telling her where he is going.
«Read the rest of this article»
Wednesday, June 10th, 2015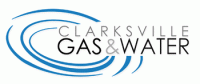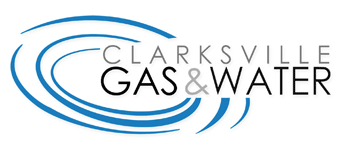 Clarksville, TN – Clarksville Gas and Water has turned off water service on Huey Circle to repair a water main leak. Area residents may also experience low water pressure during the work.
The road is passable.
The repair is anticipated to be finished and water service restored by approximately 11:30am.
501st Midsouth Garrison To Raise Money For Dreams & Wishes of Tennessee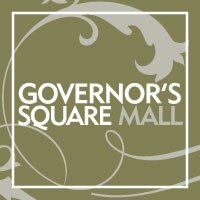 Clarksville, TN – May the force be with you! The 501st MidSouth Garrison will be in Center Court at Governor's Square Mall on Saturday, June 20th from noon to 3:00pm to raise money for Dreams & Wishes of Tennessee.
Take a picture with your favorite Star Wars characters for a recommended $5.00 donation. All proceeds go to benefit Dreams and Wishes of Tennessee, a 501(c)(3) non-profit organization that grants wishes to individuals between the ages of 5-21 who have relapsed from cancer or have a second life threatening illness diagnosis. Characters attending are subject to change.  «Read the rest of this article»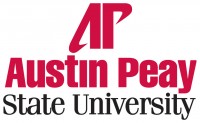 Clarksville, TN – Every summer, one of Queen Elizabeth II's favorite musicians leaves England to spend a week in the humid air hovering around Clarksville Tennessee.
That's because William Bennett, an Officer of the Most Excellent Order of the British Empire and "the greatest living flute player in the world," has picked Austin Peay State University as the site of his Summer Flute Academy—his only master class offered in the U.S.
«Read the rest of this article»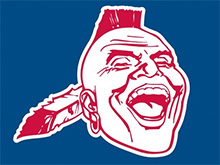 Clarksville, TN – So far, you have to hand it to John Hart. Shelby Miller, Mike Foltynewicz and Jace Peterson already look like potential long-timers, while Matt Wisler, Tyrell Jenkins and Mallex Smith show great promise.
Meanwhile, Craig Kimbrel has an ERA over 4.00 and Jason Heyward is making my MVP boasting look woefully misinformed (I swear I wasn't reverse-jinxing it, Cardinal fans – I still believe he'll be very good for someone), so Hart looks like Nostradamus right now. In fact, he's set the Braves up to be pretty good for a while at almost every spot.
Almost.
«Read the rest of this article»