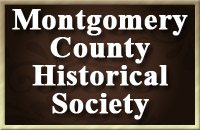 Clarksville, TN – Tennessee author Sue Freeman Culverhouse will speak on the life of Robert Penn Warren at the Monday, June 15th, 2015 meeting of the Montgomery County Historical Society. The 7:00pm meeting will be held at the South Guthrie Community Center.
Warren was born in Guthrie, Kentucky, in April, 1905; his childhood home is now a museum. Robert Penn Warren completed his senior year at Clarksville High School where he wrote for the Purple and Gold, the school literary magazine.
A poet, novelist, essayist, and critic, Warren received the 1947 Pulitzer Prize for All the King's Men, his novel based on the life of Governor Huey Long of Louisiana.  He also won Pulitzer Prizes for Poetry in 1958 and 1979, and still holds the record as the only person to have won three Pulitzers in both poetry and fiction.
Culverhouse, a resident of Springfield, Tennessee, is the author of three books. Her most recent is Tennessee Literary Luminaries: From Cormac McCarthy to Robert Penn Warren (The History Press, 2013). It tells the life stories of 11 Tennessee writers:  Robert Penn Warren, Alex Haley, Cormac McCarthy, William Gay, Peter Taylor, Eleanor Ross Taylor, Amy Greene, Bud Willis (a former resident of Clarksville), Alice Randall, A. Scott Pearson, and Marshall Chapman.
Previous books by Culverhouse are a self-help book, Seven Keys to a Successful Life, and the history of a tuberculosis sanitarium in Charlottesville, Virginia, To Cure Sometimes, To Comfort Always. Culverhouse is the winner of two Virginia Press Awards and has been a columnist in several newspapers both in Virginia and Tennessee. She is currently a staff writer for www.Clarksvilleonline.com [1] and teaches music at Watauga Elementary School in Ridgetop, Tennessee.
The South Guthrie Community Center, 5025 Guthrie Road, Guthrie, Kentucky, will host the Montgomery County Historical Society for the June meeting that is free and open to the public.
Additional information may be found by calling 931.553.2466.