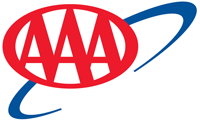 Tampa, FL – Motorists across the country saw increases at the pump last week, but that trend is not likely to continue. The EIA updated its forecast, expecting monthly average gas prices to decline through the end of the year, reaching as low as $2.27 in December.
According to the report, the average price of gasoline from June 1st – August 31st would be $2.60 – the lowest since 2009. The average price through the end of 2015 is forecast to be $2.47. If that forecast holds true, the average price for this year ($2.43) would also be the lowest since 2009.
"Gas prices should already be falling, but are still adjusting to minor bumps in the oil market," said Mark Jenkins, spokesman, AAA – The Auto Club Group. "There is plenty of oil to go around, but speculators are latching on to any hope for a recovery in prices. Despite the volatility, motorists are still enjoying the cheapest summer gas prices in five years, saving nearly $15.00 for a full tank of gas."
Oil prices reached their highest level of the year last week, before settling below $60.00 on Friday. The price for a barrel of oil averaged $60.09 last week – an increase of 44 cents from the week before. Prices settled as high as $61.44 in the middle of the week on news of slowing domestic oil production and reports of increased demand.
The global oil market remains characterized by abundant supply and key producers are not showing signs of curbing output. U.S. production rates remain elevated despite recent signals of a slowdown in production due to reduced rig counts, and Saudi Arabia, the world's leading crude exporter, is reportedly preparing to increase its output to record levels.
Despite projections of rising demand, both factors have the potential to increase the global supply glut, likely keeping downward pressure on global crude prices.
Current and Past Price Averages
Regular Unleaded Gasoline
Sunday
Saturday
Week Ago
Month Ago
Year Ago
National
$2.801
$2.798
$2.751
$2.679
$3.657
Florida
$2.712
$2.710
$2.705
$2.617
$3.568
Georgia
$2.721
$2.718
$2.677
$2.556
$3.542
Tennessee
$2.576
$2.571
$2.513
$2.422
$3.414
Click here to view current gasoline price averages
AAA updates fuel price averages daily at www.fuelgaugereport.aaa.com . Every day up to 120,000 stations are surveyed based on credit card swipes and direct feeds in cooperation with the Oil Price Information Service (OPIS) and Wright Express for unmatched statistical reliability. All average retail prices in this report are for a gallon of regular, unleaded gasoline.
About The Auto Club Group
The Auto Club Group (ACG) is the second largest AAA club in North America.  ACG and its affiliates provide membership, travel, insurance and financial services offerings to approximately 9 million members across eleven states and two U.S. territories including Florida, Georgia, Iowa, Michigan, Nebraska, North Dakota, Tennessee, Wisconsin, Puerto Rico and the U.S. Virgin Islands; most of Illinois and Minnesota; and a portion of Indiana.
ACG belongs to the national AAA federation with more than 55 million members in the United States and Canada and whose mission includes protecting and advancing freedom of mobility and improving traffic safety.