Clarksville, TN – On September 22nd, 2014, Clarksville Police Officer Melissa Spielhagen responded to a crash on Tiny Town Road. A bicyclist, Vince A. Freeman was struck by an unknown vehicle and died from his injuries. The unknown vehicle left the scene of the collision.
Phyllis L. Taylor, 53 from Clarksville, was charged and arrested on September 24th, 2014 with killing bicyclist Vince A. Freeman, 22-year-old from Clarksville.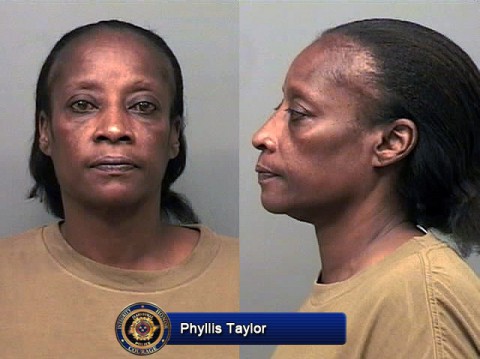 On March 26th, 2015, Taylor plead guilty to Vehicular Homicide. On Friday, June 12th, 2015, Taylor was sentenced to five years at the Tennessee Department of Corrections.
Taylor originally denied driving the vehicle that struck Freeman by giving investigators statements that did not match up. But, due to the relentless work of Traffic Investigator Melissa Spielhagen, the Traffic Unit, and District 3 Patrol Officers—evidence and interviews lead them back to Taylor as the driver of the vehicle that struck Freeman.