AAA offers Travel Saving Tips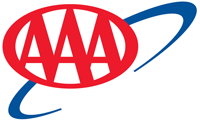 Tampa, FL – Planning the perfect trip could take days, weeks or even months, but a recent AAA study shows that nearly two-thirds (64%) of travelers are booking 7 months to 2 years in advance.
"The fact that travelers are booking so far in advance tells us that travelers are taking more expensive trips, and they want enough time to adequately plan them," said Vicky Evans, Director of Field Travel Support, AAA – The Auto Club Group. "Despite improvements in the economy and low gas prices, saving money remains a top priority for many families. Travelers can get much more for their money by booking in advance. In fact, anyone who books their travel plans with AAA by June 20 can receive up to $500.00 in savings or on-board credit for a cruise or tour."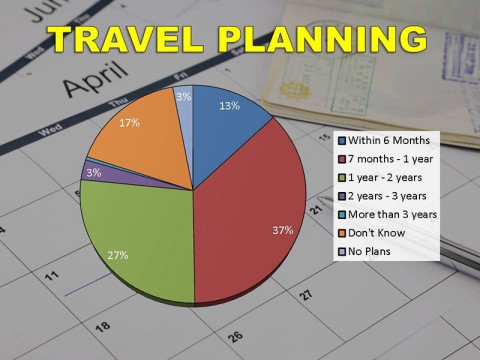 Top AAA Travel Tips
Cruise:
Booking early for cruise allows travelers the best cabin selection and normally the best price. In some cases if you have not paid your final payment and the price goes down your price could be recalculated.
Tour:
There are many early bird discounts along with a paid-in-full discount that saves travelers 10%, which is much more than a savings account.
Airfare:
Shop on a Monday or Tuesday, between midnight and 5:00am Any flights that are not paid in full are released at midnight, a time when most people are sleeping. This means more seat availability, reduced demand, and cheaper airfares.
Delete your computer's cookies before returning to a website to find reduced airfare. This way the computer/website will not remember you visited the site earlier and will reflect lower prices. Otherwise, the website remembers you visited before and may not show the lowest price available.
Rental Car:
Rent from location outside of the airport. Yes, getting a rental car from the airport is convenient, but can cost upwards of 30 percent more than renting a vehicle from an offsite location. It may be more inconvenient to take a shuttle to a nearby rental location, than to pick a car up at the airport, but the cost will likely be substantially less.
Prepay for the vehicle. Many times, rental car companies will charge up to 20 percent less for the rental if the car is prepaid at the time of reservation.
Hotel Rates:
Book as a package with a travel agent: Many times, hotel rates will decrease upwards of 20 percent by booking as a package in conjunction with airline tickets and/or car rentals. Travel agents have the inside connections and know the ins and outs of the industry to find and hold the best rates possible.
Engage with hotels on social networks. Before booking a hotel, like them on Facebook and follow them on Twitter. Many times, deals will be announced on social sites that travelers can take advantage of prior to booking. Also, comment on their social sites about your interest to stay at the property and you may receive an individual discount offer or free upgrades as an incentive to get you to book.
Attractions:
Book a resort package. If you plan to take a theme park family vacation, it's typically better to stay at an affiliated, on-site resort to get extra perks such as extended hours at the park, free transportation, skip-the-line passes, as well as additional savings on everything from dining, tickets, waived parking fees, free wifi and more. Initially, it may seem more expensive to book at a resort, but the little freebies and perks can add up to substantial savings.
About The Auto Club Group
The Auto Club Group (ACG) is the second largest AAA club in North America.  ACG and its affiliates provide membership, travel, insurance and financial services offerings to approximately 9 million members across eleven states and two U.S. territories including Florida, Georgia, Iowa, Michigan, Nebraska, North Dakota, Tennessee, Wisconsin, Puerto Rico and the U.S. Virgin Islands; most of Illinois and Minnesota; and a portion of Indiana.
ACG belongs to the national AAA federation with more than 55 million members in the United States and Canada and whose mission includes protecting and advancing freedom of mobility and improving traffic safety.