Electric Crowd Of 10,542 Marks Nashville's Eighth Sellout In 33 Openings
Nashville, TN – The Sounds and Storm Chasers were scoreless through nine innings in Friday night's pitchers' duel at First Tennessee Park, but Omaha scored in the tenth and secured a 1-0 win.
The neck of the guitar-shaped scoreboard at First Tennessee Park displayed zeros on both sides for nine innings. Finally in the tenth, Omaha's designated hitter Casey Kotchman lifted a sacrifice fly to left that scored Paulo Orlando for the game's only tally. It was the second straight one-run contest that went the Storm Chasers' direction to open the series.
«Read the rest of this article»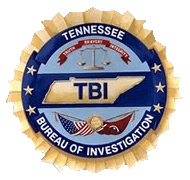 Nashville, TN – Tennessee Department of Safety and Homeland Security officials have placed Trooper Mark D. Williams on discretionary leave with pay, effective immediately, pending an ongoing criminal investigation by the Tennessee Bureau of Investigation (TBI) and an internal investigation by the department's Inspectional Services Bureau (ISB).
TBI agents arrested Trooper Williams on drug charges Friday morning in Lauderdale County. All departmental equipment including weapons, badges and commission card were secured following the arrest and pending the investigations.
«Read the rest of this article»
Clarksville, TN – Let's face it. Life is short—and the divorce rate in this country is astronomical. The reasons for divorce are many and are as varied as the individuals involved, but some common threads run amok in marriage. It's not always the fault of one person or the other, but some general rules do apply.
In this column we'll take a look at some easy ways that husbands can make subtle changes that can lead to better communication and ultimately to better harmony in a marriage. «Read the rest of this article»

Clarksville, TN – Clarksville Police Detective Joe Shrum is investigating a Shots Fired call and is requesting public assistance. On Wednesday, June 17th, 2015 at 9:32pm, there was a Shots Fired call on Tiny Town Road.
Witnesses stated that a gold colored vehicle, possibly a Hyundai or a similar looking vehicle, was driving erratically in the area of Fort Campbell Boulevard and Tiny Town Road eastbound.
«Read the rest of this article»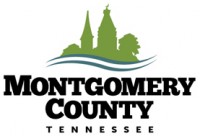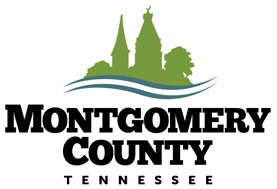 Montgomery County, TN – The Montgomery County Parks and Recreation Department was recently nationally recognized by the Coalition for Recreational Trails (CRT) with an award for the Rotary Park Phase II Accessible Trail.
Nine trail projects from across the country were chosen by the CRT as recipients of its Tom Petri Annual Achievement Awards. This award is in recognition for their outstanding use of Recreational Trails Program (RTP) funds.
«Read the rest of this article»

Clarksville, TN – On Saturday, June 20th, Beachaven Winery concert series 'Jazz on the Lawn' will feature music by Rick Stone's Dance Band. The music starts at 6:30pm and goes until 9:30pm.
It is also the first themed event. To go along with the music, it will be a 60's theme.
«Read the rest of this article»

Clarksville, TN – Clarksville Police Detective Christy Arwood is investigating a Vehicle Theft and is requesting public assistance.
On June 11th, 2015 at 10:15pm an unknown male suspect entered the J & S Auto Sales lot (1347 Fort Campbell Boulevard) on foot. He entered the 1994 Ford F-150 and drove the vehicle off of the property.
«Read the rest of this article»
APSU Sports Information

Birmingham, AL – The Southeastern Conference Network announced Thursday televised game times for the 2015 football season's first three weekends and Austin Peay State University will travel to Vanderbilt Saturday, September 19th, for a 3:00pm contest at Vanderbilt Stadium.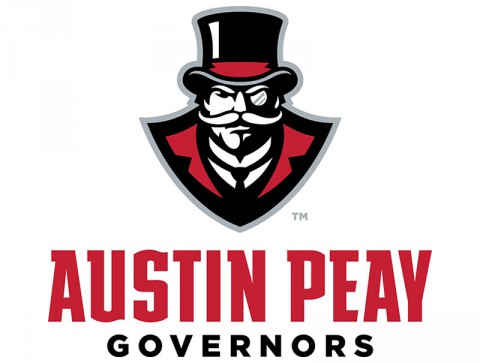 «Read the rest of this article»
Medical Homes offering appointments weekdays, some Saturdays
Note: Young Eagle Medical Home previously offered school and sports physical appointments for August 8th, but that date has changed to August 15th.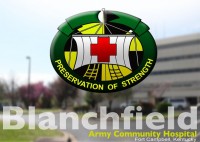 Fort Campbell, KY – Blanchfield Army Community Hospital (BACH) patient-centered medical home teams are now providing school and sports physicals for BACH-enrolled TRICARE Prime beneficiaries' during regular medical home hours Monday through Friday. In addition, BACH's patient-centered medical homes are offering eight Saturday appointment dates.
Patients assigned to the Patient Centered Medical Homes listed below may begin scheduling school and sports physical appointments now. Weekday appointments are available during normal clinic hours, or you may schedule an appointment at your assigned medical home on one of the Saturday's listed below. «Read the rest of this article»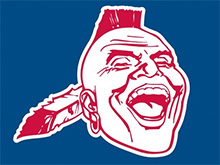 Clarksville, TN – Well, the future took a bit of a setback this week.
Surprising few, the Braves sent Christian Bethancourt down to Gwinnett on Monday. Bethancourt was hitting .204 at the time and really, it's time for a major re-evaluation when Ryan Lavarnway is considered the better bet to succeed at the major-league level. If his bat is going to be Mendoza-esque, his defense needs to be better than bottom-five in the league in errors (three) and passed balls (five) – especially since he was only catching twice a week.
He's 23; 23-year olds get sent down when they're struggling sometimes, even multi-time top organizational prospects who were thought to be lynchpins. He'll go to Triple-A, get more playing time and hopefully figure out how to be serviceable with the bat and get back to the world-class defense we've all heard so much about.
«Read the rest of this article»