11,113 Fans on Hand for Nashville Sounds Record Third-Straight Sellout
Nashville, TN – Behind a four-run eighth inning, the Omaha Storm Chasers came from behind to hand the Nashville Sounds their fourth-straight home loss, 5-3 on Saturday night.
It was a historic night at beautiful First Tennessee Park as the facility reached capacity for the third-straight night. The sellout streak is a record for Nashville baseball during the PCL era (1998 – present).
Nashville fell behind 1-0 early and they did not record a hit until the fifth inning. Niuman Romero ended the cold spell with a single, but was thrown out at home trying to score from first on a Craig Gentry double.
«Read the rest of this article»
Clarksville, TN – Becoming a better wife is a matter of anticipating problems and avoiding them if possible.
For instance, know that certain subjects are rife for controversy. Some of the top offenders are money and how to spend it, who is responsible for certain tasks around the house, whether or not to keep the cap on the toothpaste, and who gets up in the night if the baby is crying.
All these subjects can easily be solved by setting down some ground rules at the beginning of your marriage. «Read the rest of this article»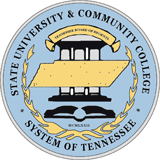 Columbia, TN – The Tennessee Board of Regents (TBR) approved increases in tuition and fees that are among the lowest on average since 1996.
The action, taken during the TBR quarterly meeting at Columbia State Community College, raises hourly maintenance fees/tuition an average of 3.3 percent across the six TBR universities, 13 community colleges and 27 Tennessee Colleges of Applied Technology.
Last fall the Tennessee Higher Education Commission recommended tuition increases between 0 and 4 percent if dollars were provided in the state budget this year for the higher education funding formula that allocates funds based on a variety of metrics to encourage student success through outcomes, like graduation and retention. The outcomes in the formula were funded.
«Read the rest of this article»

Montgomery County, TN – Montgomery County Sheriff John Fuson and the Montgomery County Sheriff's Office (MCSO) is hosting the second in a series of three meetings, dubbed Community Information Exchanges, to address the concerns of the community and get feedback from citizens about activity in their particular area of the county.
This meeting will be for citizens in the communities south of the river in Montgomery County (zones 4 & 5, see graphic) and will be held at 6:30pm Tuesday, June 30th at Pleasant View Baptist Church, 1388 Cumberland Heights Road, Clarksville, TN. This includes all areas in Montgomery County south of the Cumberland River.
«Read the rest of this article»

Montgomery County, TN – Clarksville Dental Center is the latest business to become Clarksville-Montgomery County Green Certified.
Montgomery County Mayor Jim Durrett, City of Clarksville and Chamber of Commerce Director Melinda Shepard attended their green ribbon cutting to congratulate the doctors and staff on earning their certification.
«Read the rest of this article»
AAA offers up to $500.00 in travel savings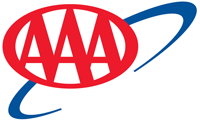 Tampa, FL – This summer is an ideal time to travel to Europe as the U.S. dollar is nearly equal in value to the euro, helping travelers stretch their vacation budgets further. In addition to warm-weather destinations across the U.S. and Caribbean, European cities including Rome, Dublin and Paris are among AAA's top vacation destinations this summer.
According to the U.S. Office of Travel & Tourism Industries, the number of Americans traveling to Europe so far in 2015 has increased 2.4 percent over last year.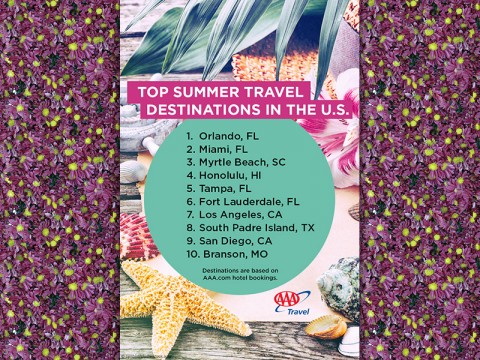 «Read the rest of this article»
Splash Park Fun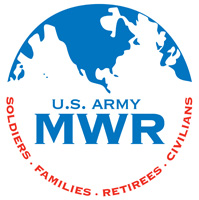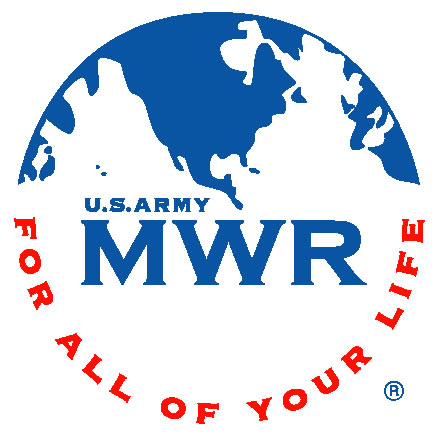 Fort Campbell, KY – Army Community Service (ACS) Exceptional Family Member Program (EFMP) will hold a free Summer Family Play Group in June and July at the Hammond Heights Village Commons.
It's a great opportunity to meet other Families and network. There will be water play, a boundless/accessible playground for all children, and limited refreshments will be provided. Please bring a towel, sunscreen and extra clothes.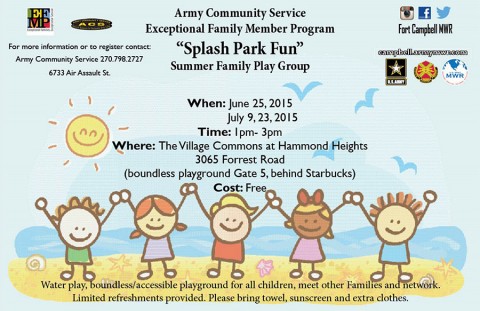 «Read the rest of this article»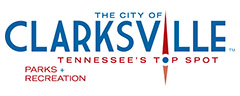 Clarksville, TN – Sail away for a night of fun at the Second Annual Daddy Daughter Date Night. Hosted by Clarksville Parks and Recreation, the event will be held Thursday, June 25th at the Wilma Rudolph Event Center from 6:00pm – 8:30pm.
Tickets are on sale now and include an evening filled with dinner, dancing, and dessert. Prizes and fun activities will be happening all night long.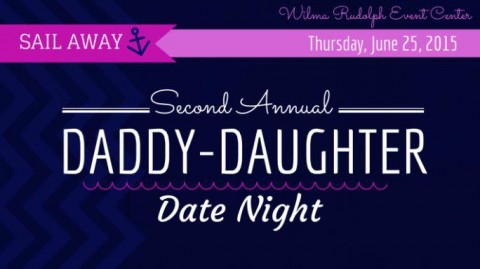 «Read the rest of this article»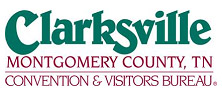 Clarksville, TN – It's just a matter of days before Miss Tennessee USA 2015, Kiara Young, 25, makes her way to Baton Rouge to compete for the title of Miss USA 2015.
The 64th annual Miss USA pageant will be telecast live from the Baton Rouge River Center in Louisiana on July 12th at 8:00pm/7:00pm CDT on NBC.
«Read the rest of this article»

Nashville, TN – In observance of National HIV Testing Day June 27th, the Tennessee Department of Health and the Centers for Disease Control and Prevention encourage Tennesseans to know their HIV status.
"We agree with current CDC guidelines that everyone aged 13-64 years be tested once for HIV," said TDH Chief Medical Officer David Reagan, MD, PhD. "Our data show the urgent need for increased efforts to prevent HIV. On average, more than two individuals are diagnosed with HIV every day in Tennessee and no county is immune from the disease. Persons at high risk include injection drug users and their sex partners, persons with multiple sex partners and sex partners of HIV-infected persons. Persons who are at high risk should be tested annually." «Read the rest of this article»