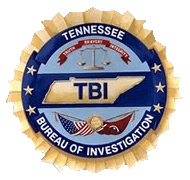 Nashville, TN – Today, the Tennessee Bureau of Investigation released its annual study into the volume and type of crime on school campuses in Tennessee.
The study, "School Crime 2012-2014," utilizes data collected by TBI in 2012, 2013, and 2014 through the Tennessee Incident Based Reporting System (TIBRS).
«Read the rest of this article»
Enhancements Include Improved Functionality, Easier Navigation and Updated Look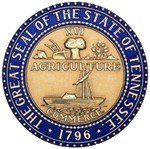 Nashville, TN – Tennessee Governor Bill Haslam today announced the redesign of the state government website, www.TN.gov , to improve the look, functionality and overall experience for Tennessee taxpayers.
"TN.gov is an important resource for Tennesseans and, for a lot of people, the main way they interact with state government. We are always working to serve Tennessee taxpayers more efficiently and effectively by making that experience as customer-focused as possible," Haslam said.
«Read the rest of this article»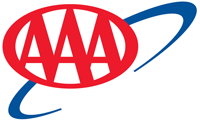 Tampa, FL – The national average price for regular unleaded gasoline slipped 1-cent since last week's AAA Gas Price Brief and is currently $2.79 a gallon. Today's average remains significantly lower than on this same date last year (-89 cents).
The national average declined by fractions of a cent for six consecutive days. Meanwhile prices in Florida, Georgia, and Tennessee have declined three, six, and four consecutive days respectively.
«Read the rest of this article»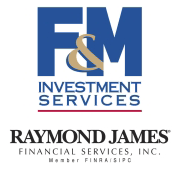 Clarksville, TN – In its monetary policy statement, the Federal Open Market Committee recognized that "economic activity has been expanding moderately after having changed little during the first quarter." Labor market slack has "diminished somewhat." Growth in consumer spending has been "moderate," while the housing sector "has shown some improvement."
In the revised Summary of Economic Projections, Fed officials lowered their forecasts of 2015 GDP growth, but raised slightly their expectations for growth in 2016 and 2017.
«Read the rest of this article»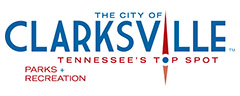 Clarksville, TN – The City of Clarksville Parks and Recreation Department is surveying the public to determine the best course in providing fishing and other similar activities to you, your family and all City of Clarksville residents.
A link to the survey can be found on the City's Clarksville Parks and Recreation website, www.cityofclarksville.com/parksrec . «Read the rest of this article»
Thirty Two Graduate from Regional Leadership Program
Nashville, TN – Thirty two community and business leaders from Middle Tennessee have graduated from Leadership Middle Tennessee, Inc., a regional leadership institute.
The 2015 class is from the 10-county area which includes Cheatham County, Davidson County, Dickson County, Maury County, Montgomery County, Robertson County, Rutherford County, Sumner County, Williamson County and Wilson County.
«Read the rest of this article»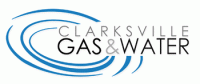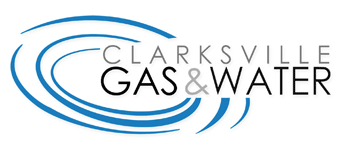 Clarksville, TN – Clarksville Gas and Water contractors will be performing sewer line rehabilitation work on the following streets during the week of June 22nd-26th, 2015.
Work will be done on Maple Street, Chestnut Drive, Pinetree Road, Raintree Drive, Maplemere Drive, Batts Lane, Walker Circle, Linden Drive, Woodbury Drive, Hazelnut Court, Central Avenue, Trahern Circle, Glendale Drive, Park Lane, Downer Drive, Preston Drive, Fort Campbell Boulevard, and Strawberry Alley.
Details about the work can also be viewed on the Gas and Water website, www.clarksvillegw.com , or please contact Y'hanna Perez-Ortiz, P.E., Civil Engineer, at the Clarksville Gas and Water Engineering Department, 931.645.7418.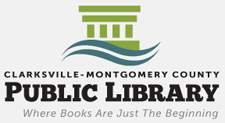 Clarksville, TN – Tennessee's First Lady Crissy Haslam will be among the celebrity readers at the Clarksville-Montgomery County Public Library Thursday, June 25th for a child-centered event to highlight the Montgomery County Imagination Library.
Other guest readers include Channel 4 Chief Meteorologist Lisa Spencer, Kirby Cannon, APSU Head Football Coach, Gnash, the Predator's Mascot, Snowbird, and the Tender Paws therapy dogs.
«Read the rest of this article»

Clarksville, TN – Former Austin Peay State University women's soccer standout Tatiana Ariza has been on the world's biggest stage before, but this year at the 2015 FIFA Women's World Cup she has helped the Columbia National women's team to its deepest run in their history.
Ariza, who helped Austin Peay to 47 wins from 2010-13, has been on four World Cup level teams for Columbia, starting with their Under-17 and Under-20 teams and the past two national teams that qualified for one of the top 24 spots at the World Cup Tournament.
«Read the rest of this article»
Dallas, TX – Nearly six million Americans currently live with heart failure, yet a recent national survey found potentially dangerous misconceptions and knowledge gaps about the disease.
In fact, nearly half of those surveyed got fundamental facts about heart failure wrong and two-thirds of respondents confused signs of heart failure with signs of a heart attack.
«Read the rest of this article»