APSU Sports Information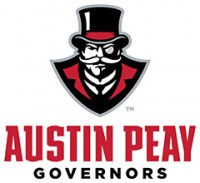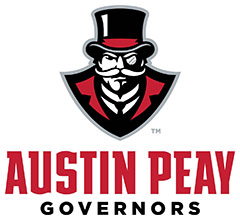 Clarksville, TN – With a record number of teams, players and courses, Austin Peay State University's annual Governors Golf Classic, in conjunction with the Clarksville Chamber of Commerce, enjoyed its finest showing in the event's 29-year history, Friday.
Golfers competed at the Clarksville Country Club, Swan Lake Golf Course and at the Links at Novadell in Hopkinsville – the first time participation numbers demanded the event expand to three courses. In all, more than 80 teams appeared on the three courses, featuring more than 300 players.
At Novadell, which saw its round shortened due to weather, the men's half of the bracket was won by Terry Griffin, Chris Davis, Jonathan Sewell and Jeff Truett, who carded a 35 over 14 holes. Matt Monday-Brett McHaney-Corey Cornell-Aaron Hayes (37) and David Saldana-William Potts-Grant Moffitt-Joey Bradley (40) were second and third, respectively, with Bradley and McHaney taking closest to the hole honors.
The women's event at Novadell was ended after 13 holes, with Katie Hogan, Linda Highfill, Taylor Mott and Lisa Bremer winning with a 36. Cheryl Holt-Jane Goodson-Amanda Travis-Pam Elston (41) and Donna Ruggles-Lynn Osborn-Kaye Steed-Rhonda Weatherford (42) finished second and third, while Missy Rye took closest to the hole honors.
On the Dunbar Cave-adjacent Swan Lake, the team featuring APSU head baseball coach Gary McClure, Jake Peterson, Curtis Copeland and Randy Mantooth carded a 50 for a two-shot win over teams featuring Josh Baggett-Mike Hyams-Hana Geswein-Rusty Hagenbuch and Matt Head-Tom Denny-Tim Wheeler-John Harris, both of which posted 52's. Copeland hit the day's longest drive, while Eunice Washington (senior) and Gary Shephard (men's) won the closest to the pin competition.
At the Country Club – site of the post-round strolling dinner and auction – victory went to Brigg Deering, Mark Deering, Nathan Clark and Todd Morris after their round of 49, winning a scorecard playoff over a team that featured Steven Settlers and Wade White. The Terry Yarbrough-Chris Wyatt-David Aldridge-Rob Robinson quartet was third (51). Tim Chilcutt (straightest drive) and LW Harris (closest to the hole) were the individual winners.
Video
2015 APSU Governors Golf Classic