Contest Called After Hour And Seven Minute Rain Delay With Nashville Sounds Leading 4-2
Nashville, TN – The Sounds got off to a hot start in Monday night's series finale and took three of four from the Dodgers at First Tennessee Park with a 4-2, rain-shortened win.
The contest looked like it would be an offensive showdown all night long until rain began falling upon First Tennessee Park with no outs in the bottom of the fifth inning. The game was called after an hour and seven minute delay with the Sounds claiming the advantage.
«Read the rest of this article»
Tennessee State Troopers to Utilize Data-Driven Enforcement to Reduce Traffic Fatalities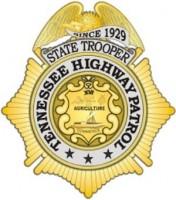 Nashville, TN – The Tennessee Highway Patrol (THP) will conduct a variety of traffic safety tools and utilize data-driven enforcement during the Fourth of July holiday period to help reduce serious injury and fatal crashes across the state. The traffic safety campaign will begin at 12:01am on Friday, July 3rd and conclude at midnight on Sunday, July 5th.
Twelve people were killed in Tennessee during last year's 96-hour Fourth of July holiday period. That's down from the 19 vehicular deaths during the 2013 July 4th holiday. Of last year's 12 traffic fatalities, seven were vehicle occupants and five were motorcyclists. Four (57%) of the individuals killed were not wearing seat belts and three of the traffic deaths were alcohol-related.
«Read the rest of this article»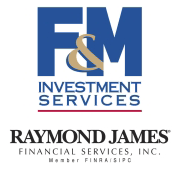 Clarksville, TN – The week began with a renewed sense of optimism that a Greek debt deal would be worked out. Sentiment then faded after negotiations with Greece's creditors broke down, but then hopes continued that a deal would be reached over the weekend.
The economic data were mixed. Home sales figures improved in May. Durable goods orders were disappointing. The estimate of 1Q15 GDP was revised to show a -0.2% annual rate (vs. -0.7% in the second estimate), up 3.0% from a year ago. Note that the estimate of Gross Domestic Income rose at a 1.9% annual rate (+3.7% y/y).
«Read the rest of this article»
Hopkinsville, KY – Higgins Insurance is proud to announce the addition of Krin Mims to their insurance sales and service team. Mims is a graduate of Georgia College and State University with a bachelor's degree in Sociology.
Mims also sits on the Board of the Hopkinsville Junior Auxiliary as the Public Relations Chair.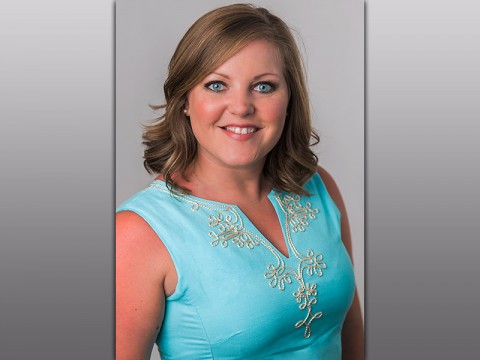 «Read the rest of this article»
Clarksville, TN – Dunbar Cave State Natural Area has been a State Park since 1973. The cave and its surrounding 110 acres have considerable scenic, natural and historical significance. The entrance offered shelter to prehistoric Native Americans as far back as 10,000 years.
Dunbar Cave State Natural Area will present many nature programs during the year. There are programs for children and adults.
Some of the upcoming events include: Cave Hike, Port Royal History Walk, Morning Hike, Port Royal Firefly Watch, Butterfly Creation and Bird Walk.
«Read the rest of this article»

Nashville, TN – Two Tennessee men pleaded guilty to using a firearm to kill during a home invasion robbery they conducted on May 7th, 2011, announced U.S. Attorney David Rivera of the Middle District of Tennessee and Assistant Attorney General Leslie R. Caldwell of the Justice Department's Criminal Division.
Demario Winston, 27, of Clarksville, Tennessee, and Michael Massey, 26, of Lexington, Tennessee, pleaded guilty before Chief District Court Judge Kevin H. Sharp of the Middle District of Tennessee to conspiracy to commit Hobbs Act Robbery and use of a firearm in a crime of violence resulting in death.  Massey also pleaded guilty to attempted Hobbs Act Robbery. «Read the rest of this article»
Clarksville, TN – Imagine this. Extensive training just for you is planned by a large group of professionals. The entire purpose of this training is to help you become successful in whatever career you choose.
These people are serious about creating challenges for every aspect of your interests and talents. They spend not only the hours of the day for which they are paid but stay late and constantly design even better training tools.
In the summer they take extra classes to hone their skills. They spend their own money to supplement the meager tools and equipment their company provides for them. They read constantly to learn new techniques that can make their professional skills more proficient. «Read the rest of this article»


Clarksville, TN – The Customs House Museum and Cultural Center is located in historic downtown Clarksville, Tennessee. Come explore an entire city block featuring large gallery spaces filled with fine art, science and history.
Some of the events in July at the Museum are: Clarence Cameron White, Norman Rockwell: The Man Behind the Canvas, In the Footsteps of Alvin York and Family Day.
«Read the rest of this article»

Clarksville, TN – For the second time in just over two years it looks like the search for a new Austin Peay State University athletics director is coming to a close, with the announcement by the University that it was narrowed the search to four candidates.
«Read the rest of this article»
Nashville, TN – Nashville Zoo's Grow Wild capital campaign is pleased to announce the members of its fundraising cabinet.
The 15-person committee, led by campaign chair Jennifer Frist, will be responsible for identifying, cultivating and soliciting top prospects for the Zoo's $160M expansion.
"We are thrilled to introduce this group of dedicated community leaders who are committed to building a world class zoo for our city," said Suzanne Iler, chief development officer. "Their involvement and strong connections in the community are crucial to the success of Grow Wild."
«Read the rest of this article»