Tennessee State Troopers to Utilize Data-Driven Enforcement to Reduce Traffic Fatalities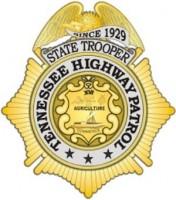 Nashville, TN – The Tennessee Highway Patrol (THP) will conduct a variety of traffic safety tools and utilize data-driven enforcement during the Fourth of July holiday period to help reduce serious injury and fatal crashes across the state. The traffic safety campaign will begin at 12:01am on Friday, July 3rd and conclude at midnight on Sunday, July 5th.

Twelve people were killed in Tennessee during last year's 96-hour Fourth of July holiday period. That's down from the 19 vehicular deaths during the 2013 July 4th holiday. Of last year's 12 traffic fatalities, seven were vehicle occupants and five were motorcyclists. Four (57%) of the individuals killed were not wearing seat belts and three of the traffic deaths were alcohol-related.

"Our number one priority is to reduce the number of traffic fatalities in Tennessee," Colonel Tracy Trott said. "We have stressed data-driven, proactive enforcement of DUI, seat belt and hazardous moving violations in an effort to reach that goal. This Fourth of July holiday, we will use our predictive analytics to deploy resources to the right places at the right times to save lives," he added.

THP District Captains will utilize predictive analytics to allocate manpower and target areas where the likelihood of alcohol-related, serious injury or fatal crashes may occur during the Fourth of July period. State troopers will also conduct saturation patrols and sobriety and seat belt checkpoints to help keep citizens safe. Additionally, Lawrence County state troopers will enforce "No Refusal" due to a 10 percent increase in traffic fatalities in 2015.

State troopers arrested 125 individuals statewide on suspicion of impaired driving and cited 1,504 motorists for violation of the seat belt law during last year's Fourth of July period.

"We will utilize all of our resources to keep those traveling in Tennessee safe this Fourth of July holiday," Trott added.

During the first six months of 2015, preliminary statistics show that 50 percent of the state's traffic fatalities are from unrestrained motorists and 18 percent are due to an alcohol-impaired driver.

As of June 29th, preliminary statistics indicate 416 people have died on Tennessee roadways in 2015, compared to 455 fatalities at this same time in 2014.

A list of scheduled checkpoints for this holiday period accompanies this release.  Statistical data for the 2014 Fourth of July holiday period is also attached.

The Tennessee Department of Safety and Homeland Security's (www.TN.Gov/safety) mission is to serve, secure, and protect the people of Tennessee.
Friday, July 3rd Checkpoints
| Checkpoint | County | Road/Highway | Time of Day |
| --- | --- | --- | --- |
| Seatbelt | Robertson | Hwy 25 at I-65 | Afternoon |
| Sobriety | Montgomery | Hwy 79 1/2 Mile N/O Hampton Station | Late Night |
| DL Checkpoint | Dickson | Hwy 96 at Burns Elementary | Morning |
Sections
News
Topics
Dickson County, DUI, Fourth of July, Hwy 79, July 4th, Lawrence County, Montgomery County, Nashville TN, No Refusal, Robertson County, Seat Belt, Tennessee, Tennessee Department of Safety and Homeland Security, Tennessee Highway Patrol, Tennessee State Troopers, THP, Tracy Trott, traffic enforcement, Traffic Fatalities