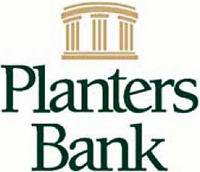 Clarksville, TN – The Planters Bank-Hilldale Gallery will feature "Famous Landmarks of the World" by Clarksville Artist Bob Privett from Thursday, July 2nd – Wednesday, August 5th.
Privett's acrylic paintings depict some of the famous landmarks around the globe. "These pieces were inspired by the old antique travel postcards of times past," he explains.
His landmark works include structures such as cathedrals, museums, skyscrapers, hotels, homes, libraries, bridges and ruins.
Some also include natural phenomena in physical features such as mountains, rock formations, rivers, and waterfalls, which also be chosen as landmarks if they have special historical, architectural, or cultural significance.
"Landmarks are not just tourist attractions, they can also serve as a commemoration of a remarkably important event," Privett says. "This allows us, and generations to come, to remember great cultures and events of the past that is worthy to record in history."
Privett is known for his use of bright colors and unusual paintings. He is currently President of the Downtown Artist's Co-op located at 96 Franklin Street in downtown Clarksville, Tennessee.
The Planters-Hilldale branch is located at 1971 Madison Street and is the 2015 Ovation Award winner in the business category for support of the arts from the APSU Center of Excellence in Creative Arts.
The exhibit rotates the First Thursday of each month and is open to the public during regular bank hours: 8:30am-4:00pm, Monday-Thursday, and 8:30am-5:30pm, Friday.
Upcoming exhibitors include Patsy Sharpe (watercolor) on August 6th, and Amber Wallace (mixed media) on September 3rd, and Dollie Georgieva-Gode (oil and acrylics) on October 1st.