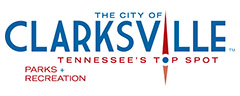 Clarksville, TN – The weekly Clarksville Parks and Recreation Department Recreation Report provides Clarksvillians with a glimpse at the activities and events that are available from the Parks and Recreation Department for them to enjoy together as a family.
This weeks highlights include: Clarksville Sports Festival Seeks Vendors, July Swim Lessons, Explore the Clarksville Blueway, and Get in shape with Just Ordinary Exercise.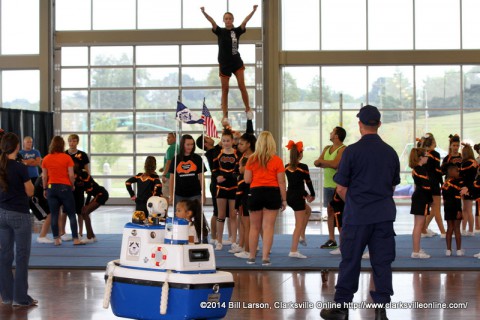 Clarksville Sports Festival Seeks Vendors
Clarksville Parks and Recreation will be hosting its fifth-annual Clarksville SportsFest on Saturday, August 15th from 10:00am until 2:00pm at the Wilma Rudolph Event Center located within Liberty Park at 1188 Cumberland Drive. SportsFest will offer a variety of sports, athletic and outdoor activities for the entire family.
Attendants can rotate through over 20 sports demonstrations of their choosing to get hands on experience in learning a new sport like Parkour, Rugby, Crossfit, Archery, Scuba, Pickleball, Lacrosse, MMA and many more!
Clarksville SportsFest is a celebration of sports and athletics in Clarksville and the surrounding area. It will feature not only sports demonstrations and interactive areas, but also an exposition area where a wide variety of Clarksville and Montgomery County's athletic and outdoor clubs, businesses and organizations will come together in one location.
SportsFest will be a terrific outlet to build sport networks and greater relationships between schools, clubs, recreation leagues, teams, organizations, associations and sports minded individuals.
Any sports-minded businesses, groups or organizations are welcome to participate in the Clarksville Sports Festival! Sports Festival exhibitors will be provided a 10′ x 10′ booth space including one 8-foot table and two chairs. Registration fee for non-profit vendors is $25.00.
Registration fee for businesses or vendors is $100.00 and must include a door-prize valued at $25.00. Registration fee for food vendors is $100.00. Sports related activities at individual booths are strongly encouraged. Deadline to register is August 1st.
Registration forms are available online under Clarksville Sports Festival at www.cityofclarksville.com/events. The cost of admission is free thanks to our event sponsors Academy Sports + Outdoors, The Leaf-Chronicle, and Clarksville Family Magazine.
For more details on the 2014 Clarksville Sports Festival, please contact the Clarksville Parks and Recreation Department at 931.645.7476 or visit www.cityofclarksville.com/events
Register now for July Swim Lessons
Clarksville Parks and Recreation offers six comprehensive course levels of swim lessons, open to ages 6 months to adult, to teach students how to swim skillfully and safely as well as Adaptive Swim Lessons for those with special needs.
The complete list of swim lesson sessions is available online for registration at recpro.cityofclarksville.com. Next session begins July 6th so be sure to register before classes are filled!
Cost is $35.00 per session, or $15.00 with a pool pass.
Would you rather have one-on-one instruction? We now offer private swim lessons! Private Swim Lessons are available by reservation only and include a minimum of four, 45-minutes sessions for $110.00.
Additional sessions may be purchased for an additional $30.00 per session. To reserve a private session, please contact the pool in which you'd like the session conducted.
Explore the Clarksville Blueway
The Clarksville Blueway provides river access for canoeing, kayaking, fishing, tubing, wading, wildlife viewing, and other recreational opportunities, while connecting to numerous local parks, McGregor Park, Billy Dunlop Park, Trice Landing, Robert Clark Park, and Liberty Park.
When using these public access points, Clarksville Blueway users are encouraged to observe environmentally sound recreational use of this natural resource. Blueway users should always be considerate of neighbors, leave no trace of their presence, and always taking out more trash than brought into the area.
Need equipment? Call one of the outfitters below:
Run-A-Muck Outfitters
931.551.6606
Blueway Adventures
931.320.8466
For more information on the Clarksville Blueway, rules, and access points, visit www.cityofclarksville.com
Get in shape with Just Ordinary Exercise
The Kleeman Community Center is offering a new session of J.O.E. (Just Ordinary Exercise) workout classes beginning June 29th through August 31st and registration is underway now!
Cost is only $65.00 with a Community Center ID for 9 weeks of classes! Classes will meet Monday through Thursday from 6:00pm – 7:00pm and are offered to adults, ages 18 and up. Registration is available at recpro.cityofclarksville.com or at the Kleeman Center.
Focusing on full body development, participants will learn the benefits of a healthy lifestyle while building endurance, increasing muscle mass and losing weight. Get the benefits of a personal trainer while working with a group that helps keep you motivated!