Nashville Sounds' Bullpen Allows One Run Over Six Strong Innings
Memphis, TN – The Redbirds busted out the bats on Friday night, defeating the Sounds by a 9-1 score in the middle game of a five-game set at AutoZone Park.
After sweeping a doubleheader on Thursday night, Nashville was looking to make it four wins in a row on Friday. The offense never got going though, and the Sounds took an eight-run loss.
Ryan Roberts helped Nashville get the start they were looking for. The infielder pulled a ball with two away in the first inning and got all of the pitch. It was Roberts' third home run of the season and second in the last four games. It was the only time the Sounds were ahead all game.
«Read the rest of this article»
Preliminary Figures Show Statewide Decrease in Traffic Fatalities

Nashville, TN – The Tennessee Department of Safety and Homeland Security today announced preliminary figures that indicated five people were killed in traffic crashes during this year's Fourth of July holiday period. That's a decrease from the 12 vehicular deaths during the 2014 Fourth of July period.
There were three vehicle occupants, one motorcyclist and one pedestrian killed during this year's 72-hour holiday period. One of the traffic fatalities was alcohol-related and one was not wearing a seat belt.
«Read the rest of this article»


Clarksville, TN – Montgomery County Sheriff's Deputy Kelly Potter was off duty and taking a friend to work early Sunday morning around 5:45am when he observed a suspicious silver car pulled over on the side of Highway 12. He then saw a young white male running from the Glenstone Springs neighborhood and across a field carrying a large black box.
The subject ran to the silver car, threw the item into the car, jumped in the passenger seat, and the car took off. Deputy Potter said he was able to get the license plate number and called 911 while following the car.
«Read the rest of this article»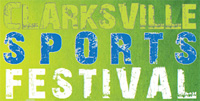 Clarksville, TN – On Saturday, August 15th, Clarksville Parks and Recreation will be hosting its fifth-annual Clarksville SportsFest from 10:00am until 2:00pm at the Wilma Rudolph Event Center located within Liberty Park at 1188 Cumberland Drive. A variety of sports, athletic and outdoor activities for the entire family will be offered at SportsFest.
Attendants can rotate through over 20 sports demonstrations of their choosing to get hands on experience in learning a new sport like Parkour, Rugby, Crossfit, Archery, Scuba, Pickleball, Lacrosse, MMA and many more!
«Read the rest of this article»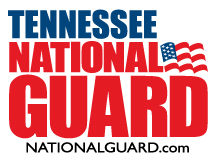 Nashville, TN – The Tennessee National Guard's 45th Civil Support Team (WMD) was ready early last Thursday morning to answer the call made by the Blount County Fire Department through TEMA. When a sheared axle punctured a CSX rail car carrying hazardous material it sparked a fire filling the air with hydrogen cyanide, a poisonous gas, in and around the city of Maryville.
As many as 5000 citizens were evacuated from their homes due to unsafe air and potentially contaminated well water. The 45th deployed 11 personnel and equipment to assist local fire, EPA, and CSX officials with air monitoring of the evacuated area from Thursday to Saturday conducting 24 hour operations during that time.
«Read the rest of this article»
Friday, July 10th, 2015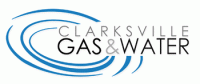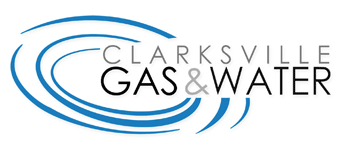 Clarksville, TN – Clarksville Gas and Water has turned off water service on a section of Madison Street and U.S. Highway 41A South from Ballygar Street to Old Excell Road for water main and fire hydrant repair. Residents in the surrounding area may also experience water loss or low water pressure during the work.
The repair is anticipated to be finished and water service restored by approximately 12:00pm.
The road is open to traffic.

Clarksville, TN – This morning, July 10th, 2015 at 5:31am, Clarksville Police Officers were dispatched to a one vehicle crash on Madison Street near the Old Farmers Road intersection.
A vehicle ran off the road and flipped. The vehicle was occupied by two juveniles. One of the juveniles, who was the driver, was transported by LifeFlight to Vanderbilt University Medical Center with what appeared to be non-life threatening injuries.
«Read the rest of this article»

Nashville, TN – The Tennessee Wildlife Resources Agency reported a single boating-related fatality over the July 4th holiday weekend. The holiday boating period extended from July 3rd-5th.
The fatal incident occurred on Kentucky Lake on July 5th when a victim drowned after falling off a boat and is classified as a boating-related incident.
TWRA boating officers made six boating under the influence (BUI) arrests and one additional arrest. «Read the rest of this article»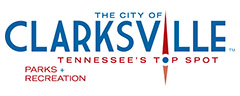 Clarksville, TN – Clarksville Parks and Recreation will be hosting their first ever Teen Takeover, a night exclusively devoted to teens.
Teen Takeover will feature a video gaming area hosted by Game Stop, DJ entertainment, giveaways, food, indoor inflatables, and plenty of room to relax and hang out with friends.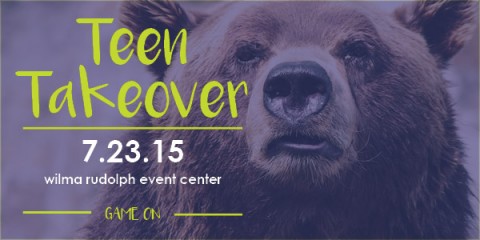 «Read the rest of this article»
New Food Safety Regulations Take Effect

Nashville, TN – The Tennessee departments of Health and Agriculture have partnered to develop a mobile app that allows users to check any Tennessee restaurant inspection score no matter where they are located.
The free app, available for both iOS and Android, lets users view health inspection scores from Tennessee restaurants and retail stores that prepare food, including grocery stores and convenience markets. «Read the rest of this article»