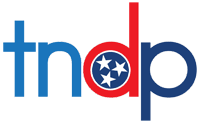 Nashville, TN – Tennessee Democratic Party Chair Mary Mancini released the following statement after the Tennessee Governor's Highway Safety Office released an offensive advertising campaign using sexist language and themes.
"This whole advertising campaign is just one more example of Republicans being tone deaf regarding women. Women are not eye candy or trophies. The reality is that women represent half our population and it is ridiculous that they are being forced to spend their tax dollars on this offensive ad campaign." «Read the rest of this article»
Nashville, TN – Nashville Zoo invites the public to recognize the work of its animal care staff during National Zoo Keeper Week July 19th – 25th.
During National Zoo Keeper Week, zoos nationwide highlight animal care professionals and the work they do in animal care, conservation, and education.
Nashville Zoo will be honoring its team with several activities throughout the week that guests can participate in to learn more about this unique profession.
«Read the rest of this article»
Nashville, TN – The Nashville Sounds return from the All-Star Break to open a four-game series against the Omaha Storm Chasers (Triple-A Royals) on Thursday, July 16th.
Thursday's game features a jersey salt and pepper shakers giveaway.
The weekend series will include a tote bag giveaway, autograph day, apron giveaway, Fox 17 Friday Night Fireworks and the third Faith Night of the season.
«Read the rest of this article»

Clarksville, TN – The Clarksville Police Department is asking for the public's assistance in identifying the subject in the photos. He is wanted in connection with fraudulent purchases and identity theft involving cell phones.
Anyone that can identify this person is asked to contact the CrimeStoppers TIPS Hotline at 931.645.TIPS (8477).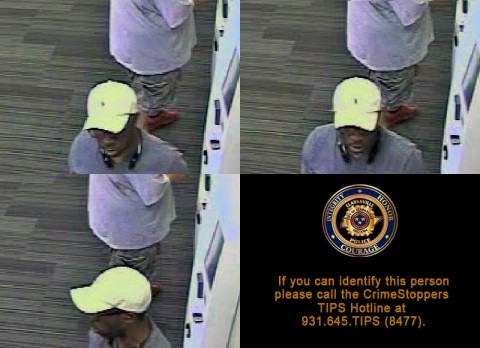 Nashville, TN – The National Weather Service in Nashville has issued a severe thunderstorm watch 423 effect until 900pm CDT for Clarksville-Montgomery county and parts of Middle Tennessee.
Severe thunderstorms possible through tonight across Middle Tennessee for locations west of the Cumberland Plateau region.
Afternoon heat index values today are expected to be 100 to 105 degrees with a return to 100 to 105 degrees heat index values for these locations again Friday afternoon through Monday afternoon.
«Read the rest of this article»

Clarksville, TN – On July 13th, 2015 the Clarksville Police Department's Special Operations Unit, arrested two individuals in connection with the 2013 murder of Daniel Lamar Reed. Mr. Reed's body was discovered on August 15th, 2013 in the parking lot of Northwest High School.
The men charged with this crime include, Joshua Nelson Garretson (AKA Capone) and Reginald Dionte Nesmith (AKA Sawed Off).
«Read the rest of this article»
Clarksville, TN – Dunbar Cave State Natural Area has been a State Park since 1973. The cave and its surrounding 110 acres have considerable scenic, natural and historical significance. The entrance offered shelter to prehistoric Native Americans as far back as 10,000 years.
Dunbar Cave State Natural Area will present many nature programs during the year. There are programs for children and adults.
Some of the upcoming events include: Cooling at the Cave, Night Hike, Cave Hike, Port Royal Hike, Morning Hike and Port Royal Campfire Games.
«Read the rest of this article»

Nashville, TN – Legal Aid Society of Middle Tennessee and the Cumberlands and the attorneys who assist them on a pro bono basis handled 7,466 cases for low-income individuals and families in 2014.
This equates to more than $22.7 million in free civil legal advice and representation provided to Tennesseans in Legal Aid Society's 48-county service area.
«Read the rest of this article»
Austin Peay Sports Information

Clarksville, TN – As baseball fans shift their attention to Cincinnati for the 2015 All-Star Game, it's an appropriate time to look across the country at former Austin Peay State University players competing in the pros.
Currently, there are two Govs playing in the big leagues, seven in minor league systems, and one signed to the Frontier League.
«Read the rest of this article»
Dallas, TX – Uric acid – a chemical at high levels can lead to serious illness – may lessen women's disability after stroke, according to new research in the American Heart Association's journal Stroke.
High levels of uric acid can lead to kidney stones or the inflammatory arthritic condition known as gout and is linked with heart and vascular problems and diabetes.
«Read the rest of this article»