Written by Sgt. 1st Class Mary Rose Mittlesteadt
101st Sustainment Brigade, 101st Airborne Division (AA) Public Affairs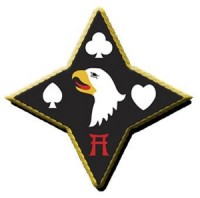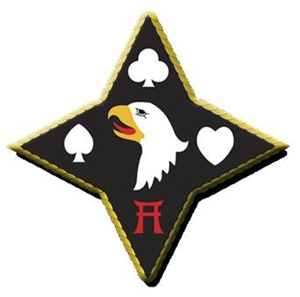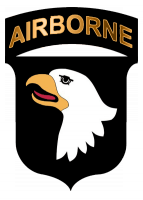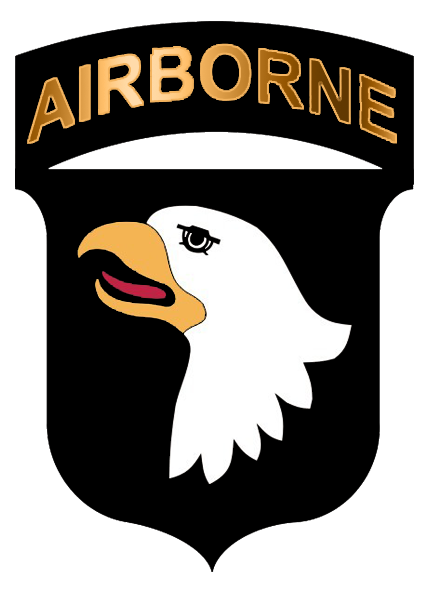 Fort Campbell, KY – In the early morning hours, 101st Special Troops Battalion, 101st Sustainment Brigade, 101st Airborne Division (Air Assault), Soldiers and Gold Star and surviving families and friends gathered together for the Fourth Annual Gamberi and Gold Star Family Memorial Run at Fort Campbell, Kentucky, July 10th, 2015.
The run was first established in 2012 as "The Gamberi Memorial Run" to commemorate five 101st STB Soldiers who were killed during an insider attack at Forward Operating Base Gamberi, Laghman Province, Afghanistan, April 16th, 2011.
The unit members who died in the attack were Sgt. 1st Class Charles Lewis Adkins, 35, of Sandusky, Ohio; Spc. Joseph Brian Cemper, 21, of Warrensburg, MO; Spc. Sonny Moses, 22, of Hagatna, Guam.; Sgt. Linda Lamou Pierre, 28, of Immokalee, FL; and Staff Sgt. Cynthia Renea Taylor, 39, of Columbus, GA
In addition to the five Soldiers from the 101st STB, the attack also killed Capt. Charles E. Ridgley Jr., 40, of Baltimore, retired Master Sgt. Paul Almryde, 46, of San Diego, and four members of the Afghan National Army.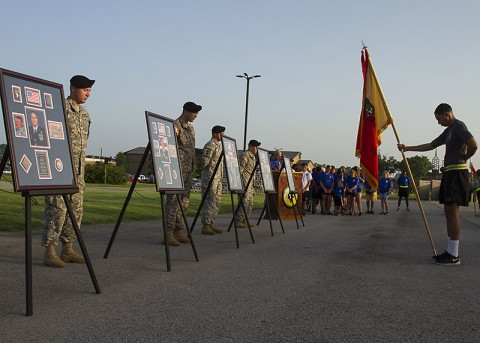 "We rededicated the name this year and added 'Gold Star Family Memorial Run' in order to honor Gold Star and surviving family members who reside in the area," said Lt. Col. Alexander Gallegos, 101st STB commander.
The run took place during the physical fitness hours and was led by Gold Star and surviving family and friends, to include Sgt. 1st Class Charles Lewis Adkins' children who have participated in the run since it was established in 2012.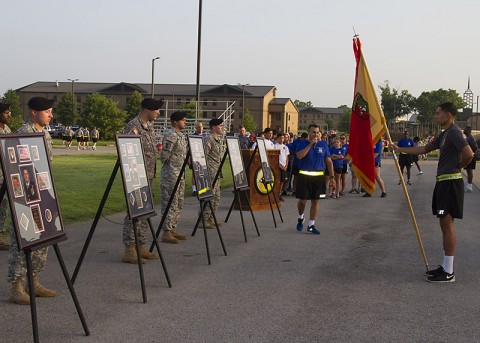 "With the assistance of the Fort Campbell Army Community Services and Survivor Outreach Services, eight Gold Star and surviving families, a total of 25 Family members, participated in the run," said Gallegos.
This year the invitation to participate in the run, unlike the past three years, went out to all surviving family members, regardless of their Soldiers' unit of assignment.
"We consider it a part of our solemn vow to never forget the fallen and their families," said Gallegos. "We owe it to this special group of people to remember and honor the sacrifice of their Soldier anytime we have the opportunity."
The Gold Star Families who participated came from many different locations and backgrounds in the Army, but all came to celebrate and remember their fallen Soldier.
"Often, surviving families move away from the installation or community from where their Soldier served," he said. "When these families relocate, they may lose contact with their Soldiers' organization or not have the ability to participate in unit events meant to recognize the loved one."
After the run, the participants gathered around photos of the fallen to pay honor to those who lost their lives, paying tribute in a moment of silence and remembrance. After the run and remembrance, the 101st STB Soldiers and the Gold Star Families participated in an organizational day full of warrior games and eating to celebrate the accomplishments of the 101st STB.
"We are tremendously proud of the phenomenal turn-out we had this year and were privileged to have these Families participate in this year's run and organizational day activities," said Gallegos. "Events like the 4th Annual Gamberi and Gold Star Family Memorial Run remind us that freedom is not free and that it is more than a cliché to remember the fallen, it is a solemn promise that we make to those who have dedicated and in some case sacrificed their lives so that others can prosper."