Vows to continue investigation until every element of the truth is known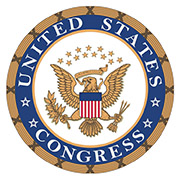 Washington, D.C. – Energy and Commerce Committee Vice Chair Marsha Blackburn (R-TN) joined her Republican colleagues on the House floor tonight to discuss the Congressional investigation into videos showing Planned Parenthood doctors discussing the sale of fetal body parts. A transcript of Congressman Blackburn's remarks follows below:
"We come to the floor tonight as mothers and grandmothers and dads and granddads. We come with just such heavy hearts and such a burden for what we have found out, for what we have seen, and for what has been made public about Planned Parenthood.
«Read the rest of this article»
Tennessee Titans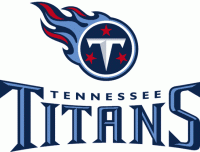 Nashville, TN – The Tennessee Titans agreed to contract terms today with their first-round selection in the 2015 NFL Draft, QB Marcus Mariota.
"We are glad to have the deal with Marcus done, and I'd like to thank both Marcus and his representatives for their diligence in working with us to finalize this contract," said Titans Executive Vice President and General Manager Ruston Webster.
«Read the rest of this article»
Austin Peay Sports Information

Crans Montana, Switzerland – Former Austin Peay State University golf star Marco Iten will participate in the Omega European Masters in his native country's Valais region, beginning Thursday at the Golf Club Crans-sur-Sierre.
«Read the rest of this article»
Legal Aid Society named one of three beneficiaries

Nashville, TN – Legal Aid Society of Middle Tennessee and the Cumberlands, Tennessee's largest non-profit law firm, announced that Nashville lawyer Randy Kinnard, with Kinnard, Clayton & Beveridge, has named Legal Aid Society one of three organizations to receive proceeds from his book, "Respect: Through the Eyes of Children."
Released last fall, Kinnard's book is a collection of essays written by local students that illustrate the definition of respect from a youth's perspective. «Read the rest of this article»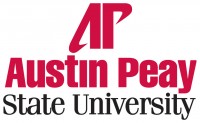 Clarksville, TN – A life of learning is at the heart of Austin Peay State University's mission. With that goal, APSU recently joined the Coalition of Adult Learning Focused Institutions (ALFI).
ALFI institutions seek to advance programs and promote services for adult students. To do that, they observe their adult degree programs and share "best practices."
«Read the rest of this article»
Clarksville, TN – Dunbar Cave State Natural Area has been a State Park since 1973. The cave and its surrounding 110 acres have considerable scenic, natural and historical significance. The entrance offered shelter to prehistoric Native Americans as far back as 10,000 years.
Dunbar Cave State Natural Area will present many nature programs during the year. There are programs for children and adults.
Some of the upcoming events include: Cooling at the Cave, and Cave Hikes.
«Read the rest of this article»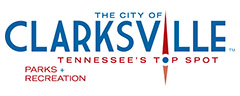 Clarksville, TN – Teen Takeover, a night exclusively devoted to teens will be held by Clarksville Parks and Recreation on Thursday, July 23rd.
Teen Takeover will feature a video gaming area hosted by Game Stop, DJ entertainment, giveaways, food, indoor inflatables, and plenty of room to relax and hang out with friends.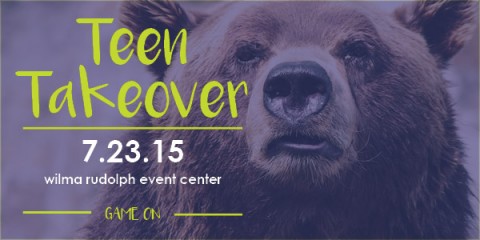 «Read the rest of this article»
Written by Sgt. Jacob Mahaffey
5th Special Forces Group (Airborne) Public Affairs Office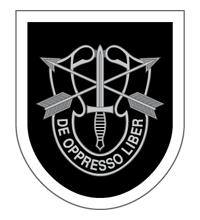 Fort Campbell, KY – Soldiers, family members and friends gathered together on Gabriel Field, Fort Campbell, Kentucky, July 16th, 2015, for the 5th Special Forces Group (Airborne) change of command ceremony.
Col. John W. Brennan commanded the 5th SFG (A) from August 2013 until today as he passed the Group's colors to Col. Kevin C. Leahy. The passing of the colors is an Army tradition symbolizing the passing of responsibility from one commander to another.
«Read the rest of this article»
Austin Peay Sports Information

Nashville, TN – Austin Peay State University football was picked ninth in the Ohio Valley Conference by a vote of the conference coaches and sports information directors announced Monday at the annual OVC Media Day.
Defending champion Jacksonville State was the top preseason choice for a second straight year, picking up 16 of 18 first-place votes and 128 points total.
«Read the rest of this article»
Written by Dr. Eduardo Sanchez
Nashville, TN – Familismo or familism. While many look to social psychologists to define this cultural characteristic, Latinos live it.
Our cultures of origin — Mexican, Puerto Rican, Salvadoran, Cuban, Colombian or other Spanish-speaking countries — are rooted in family, in connecting, helping each other become the best we can be, putting our children first and supporting each other through good times and bad.
«Read the rest of this article»