Vows to continue investigation until every element of the truth is known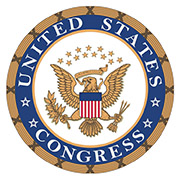 Washington, D.C. – Energy and Commerce Committee Vice Chair Marsha Blackburn (R-TN) joined her Republican colleagues on the House floor tonight to discuss the Congressional investigation into videos showing Planned Parenthood doctors discussing the sale of fetal body parts. A transcript of Congressman Blackburn's remarks follows below:
"We come to the floor tonight as mothers and grandmothers and dads and granddads. We come with just such heavy hearts and such a burden for what we have found out, for what we have seen, and for what has been made public about Planned Parenthood.
"I thought it was very interesting that the head of Planned Parenthood came out this week and said we think there are more videos to come.
"That's because they know they've been caught. They know they're guilty. They know what they have done.
"No amount of trying to go out and push it to the side is going to push this to the side.
"That is why our committee – the House energy and commerce committee — is taking up an investigation. We are already working on this. We are pushing forward to get the witnesses before us and to exercise the appropriate oversight that is there for us to do.
"Planned Parenthood does get federal taxpayer dollars. The problem is the money is fungible. And when you see what has been carried out in these videos, in their own words what they describe, you know how destructive the process is.
"Planned Parenthood conducts over 300,000 abortions a year. They are the nation's largest abortion provider. Their focus is no longer family planning or women's health. It's abortion. And what we have found out is through this sector of their business that is focused on abortion, they have now moved even further away and they are into selling body parts – harvesting and selling body parts.
"We have heard, and the members speak so eloquently to this, and I know people can hear the emotion in our voices and in our hearts because this is a subject you don't think about discussing on the House floor, but it is one that has been left for us to oversee.
"They talk about procuring these body parts. And in their own words, they talk about setting the price, negotiating, dealing with the tissue brokers. It is the most abhorrent and inhumane statements and words and conduct. The conduct and the demeanor of these individuals on those videotapes cannot be denied. And the casual nature with which they discuss this as if it is routine — it's an expected part of their business.
"That is why we are moving forward to investigate them. That is why we feel funding should be restricted.
"Over 65% of the American people are against the use taxpayer funds for abortion. It is time for us to deal – to deal — and to hold accountable and to restrict and to put some barriers around what has been happening with Planned Parenthood. It is an investigation we will pursue until we know the truth and have every element of truth."
Last week, Energy and Commerce Committee Vice Chair Blackburn joined Chairman Fred Upton (R-MI), Oversight and Investigations Subcommittee Chairman Tim Murphy (R-PA), and Health Subcommittee Chairman Joe Pitts (R-PA) in launching an investigation into the abhorrent Planned Parenthood video. On Friday, Blackburn joined members of the committee on a letter to the Planned Parenthood President Cecile Richards requesting that Senior Director of Medical Services Dr. Deborah Nucatola be made available to brief the committee.
Video of Congressman Blackburn's remarks
Sections
Politics
Topics
abortion, Cecile Richards, Congress, Congressman, Deborah Nucatola, Fred Upton, Joe Pitts, Marsha Blackburn, Planned Parenthood, Republican, Tim Murphy, Washington D.C.