Nashville Sounds Baseball
Nashville, TN – Nashville struck first but the New Orleans' bats responded, swiftly defeating the home team 9-6 at First Tennessee Park on Sunday night.
With Sounds primary leadoff hitter Craig Gentry given the night off, Joey Wendle stepped into the tone-setter role in the first inning and performed admirably, tripling to start the game.
Next batter Andy Parrino drove Wendle in and the next two batters – Ryan Roberts and Jason Pridie – followed suit loading the bases with no outs. Parrino then scored on a wild pitch and the other runners moved into scoring position. Roberts would score on a Dayan Viciedo sacrifice fly and the Sounds led 3-0 after one.
«Read the rest of this article»

Clarksville, TN – The Goodwill Career Solutions centers in Clarksville Tennessee will be holding job fairs on Tuesday, July 28th and 30th, 2015.
A job fair for Convergys in Clarksville will be held at the Goodwill Career Solutions center at 1596-L Fort Campbell Boulevard from 11:00am-2:00pm on Tuesday, July 28th. «Read the rest of this article»
Pressure Builds for Phone Carriers to Provide Customers With Call-Blocking Tools

Yonkers, NY – Attorneys General from 45 states around the country called on the major phone companies today to provide their customers with effective tools to help stop the flood of unwanted robocalls.
The effort comes just weeks after the Federal Communications Commission made clear that phone companies can and should offer such tools and as nearly 330,000 Americans have joined Consumers Union's End Robocalls campaign calling on them to do so. «Read the rest of this article»
Begun in 2012, the Smoke Alarm Program Has Helped Improve State's Fire Safety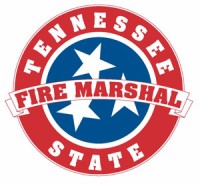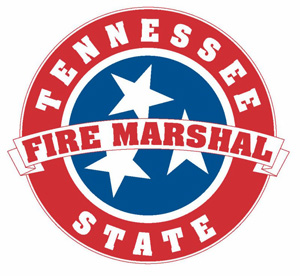 Nashville, TN – The Tennessee State Fire Marshal's Office (SFMO) announces that smoke alarms installed as part of the "Get Alarmed Tennessee" program have now contributed to helping save over 100 lives since the program's inception in 2012.
The "Get Alarmed" program's success will be featured next week as part of presentations given by the SFMO during the National Association of State Fire Marshals annual conference in Nashville. The annual event will be held in the Renaissance Nashville Hotel in downtown Nashville. «Read the rest of this article»
Nashville, TN – Nashville Mayor Karl Dean and Metro Council have allocated $10 million this year to support major new developments at Nashville Zoo. The city's investment is contingent upon the Zoo's ability to match these funds dollar for dollar with private philanthropic support.
"Mayor Karl Dean has been a strong advocate of the Zoo, and our growth would not have been possible without his support," said Zoo president Rick Schwartz. "The city's contribution will be used towards infrastructure improvements that are imperative as we move forward with our Grow Wild campaign. We thank Mayor Dean and the Metro Council for recognizing the role the Zoo plays in making Nashville both a great place to live and a great place to visit."
«Read the rest of this article»
Austin Peay Sports Information

Clarksville, TN – At every home football game in 2015, Austin Peay State University athletics will be recognizing important members of our campus and community, in addition to offering a fun atmosphere in and outside of Governors Stadium.
«Read the rest of this article»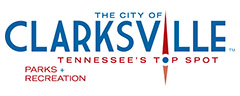 Clarksville, TN – The weekly Clarksville Parks and Recreation Department Recreation Report provides Clarksvillians with a glimpse at the activities and events that are available from the Parks and Recreation Department for them to enjoy together as a family.
This weeks highlights include: Clarksville Greenway to close for Maintenance starting Monday, Clarksville's Wonder Kids Triathlon, Clarksville Sports Festival Seeks Vendors and Back to School Splash.
«Read the rest of this article»
World Breastfeeding Week is August 1st-7th, 2015

Nashville, TN – The Tennessee Department of Health has been helping mothers give their babies the best start in life for more than 90 years, and education and support for breastfeeding are a big part of these important efforts. TDH celebrates World Breastfeeding Week August 1st-7th to help promote the importance of breastfeeding as a lifesaving goal.
"When we think about how we can protect the health of a baby once she is born, breastfeeding is an optimal choice and is one of the best examples of primary prevention, something that can stop a future health issue from ever even happening in the first place," said TDH Commissioner John Dreyzehner, MD, MPH. "We fully support all efforts to encourage more mothers to nurse their babies, and we urge Tennesseans to learn about the benefits of breastfeeding to help build the community of support for nursing mothers and babies in the workplace and every place." «Read the rest of this article»
Written by Whitney Clavin
NASA's Jet Propulsion Laboratory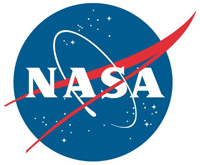 Pasadena, CA – The discovery of a super-Earth-sized planet orbiting a sun-like star brings us closer than ever to finding a twin of our own watery world. But NASA's Kepler space telescope has captured evidence of other potentially habitable planets amid the sea of stars in the Milky Way galaxy.
To take a brief tour of the more prominent contenders, it helps to zero in on the "habitable zone" around their stars. This is the band of congenial temperatures for planetary orbits — not too close and not too far.
«Read the rest of this article»