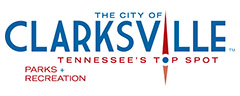 Clarksville, TN – If you are searching for a way to relax, VIVID's visual healing arts program could be just what you're looking for, and Clarksville Parks and Recreation wants to let you try it for free!

Those 50 and older can test the program for free at 10:30am on Monday, August 3rd while ages 16 and older are invited to try their hand at VIVID at 6:00pm on Tuesday, August 4th. Both classes will take place at the Kleeman Community Center, located at 166 Cunningham Lane.

Each program consists of four-week sessions, one day a week for one hour.

At these sessions you can expect a relaxed atmosphere while soothing music plays as you work. Participants will learn painting techniques and by the end of the four weeks, they will have a finished canvas painting to take home.

Sessions are offered in two categories; Adult for ages 16 and older, and Senior/Veteran for those 50-years-old and older or veterans looking for therapeutic recreation. The seniors' session will be held on Mondays from 10:30am-11:30am starting on August 10th continuing through August 31st.

The adults session will be held on Tuesdays from 6:00pm-7:00pm starting August 11th continuing through September 1st. The seniors session is $25.00 while the adults session is $35.00.

Those who wish to participate will pay VIVID directly on the first day of the class at the Kleeman Center. Space is limited; there is a 10 person maximum per session.

The instructor of VIVID, Janay Moreland, says, "Our company specializes in the realm of Meditative Visual arts. We invite you to come experience our visually healing art sessions and achieve a state of ultimate bliss. VIVID's vision is to aide in cultivating an emotionally balanced society through the drawing out of creativity and self-expression."

If you would like more information, check out the instructor's website at www.vivid.vpweb.com or try one of the demonstration days: August 3rd at 10:30am for seniors and August 4th at 6:00pm for adults.



Sections
Events
Topics
Clarksville Parks & Recreation Department, Clarksville Parks and Recreation, Clarksville TN, Cunningham Lane, Kleeman Community Center, VIVID