Brent Morel Hits First Homer With Sounds
Papillion, NB – The Nashville Sounds were unable to come from behind on Sunday night at Omaha, falling 11-5 at Werner Park.
A highly anticipated pitching matchup between red-hot Sounds starter Zach Neal and impressive Kansas City Royals prospect Miguel Almonte quickly turned into a slugfest, as the teams combined to smack three homers in the first inning.
Sounds third baseman Brent Morel was the first player to go deep, driving in Craig Gentry and Joey Wendle with a two-out, three-run blast. Casey Kotchman then raised the ante, taking Neal deep for a grand slam. Omaha would bat around in the frame, adding a two-run homer by Francisco Pena to go up 6-3.
«Read the rest of this article»
Clarksville, TN – Clarksville Councilwoman for Ward 2 Deanna McLaughlin will hold a Town Hall meeting on Tuesday, August 4th, 2015 from 6:00pm to 7:00pm at the Kleeman Community Center located at 166 Cunningham Lane (next to New Providence Middle School).
«Read the rest of this article»

Clarksville, TN – The Goodwill Career Solutions center at 2001 Needmore Drive, Clarksville, will host a job fair for Convergys in Clarksville from 11:00am-2:00pm on Tuesday, August 4th, 2015.
More information is available at www.events.goodwillcareersolutions.org «Read the rest of this article»

Clarksville, TN – Clarksville Police are searching for Corey Chuncy Willis, 38, who had an altercation with his girlfriend and reportedly ran away on foot after being wounded by a 12 gauge shotgun.
District #1 patrol officers responded to a shots fired call on the 1200 block of Archwood Drive on Saturday, August 1st, 2015, at about 11:00pm. Several uninvolved witnesses stated they saw a man with blood along his face, side, and arms running down the road.
Witnesses said the man told them he had been shot.
«Read the rest of this article»

Nashville, TN – "Tennessee Uncharted," the Tennessee Wildlife Resources Agency's television program, has been named as the best outdoors television series in the country by the Association for Conservation Information, Inc. (ACI).
"Tennessee Uncharted" made its debut in October 2014. TWRA partners with Knoxville-based Designsensory and production company PopFizz to bring the weekly program to television viewers across the state on PBS stations. The program showcases the outdoors, including unique locations, techniques and traditions in the Volunteer State.
«Read the rest of this article»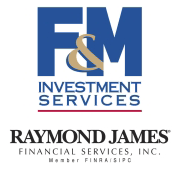 Clarksville, TN – The week began with an 8.5% drop in the Shanghai Composite Index, which sent markets down worldwide (but the Chinese market appeared to stabilize later). The Fed made only slight alterations to the wording of the monetary policy statement, and did not provide a strong signal that a September move is coming.
Real GDP rose at a 2.3% annual rate in the advance estimate for 2Q15, a bit shy of expectations, but the first quarter was revised to +0.6% (from -0.2%). Annual benchmark revisions showed a somewhat slower rate of growth in the past few years (mostly in 2013), which implies that the output gap (the difference between GDP and potential GDP) is higher than it was thought to be earlier (an important consideration for the Fed).
«Read the rest of this article»
Austin Peay Sports Information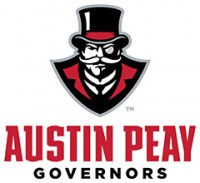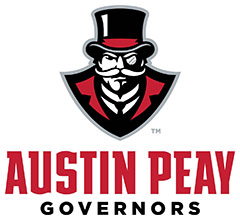 Brentwood, TN – Seventy-nine Austin Peay State University student-athletes were named to the 2015 Ohio Valley Conference Commissioner's Honor Roll, Friday.
Austin Peay's 79 honorees were among a record 1,279 student-athletes recognized for their performance in the classroom, topping last year's 1,255 honorees.
"I want to congratulate each of the student-athletes who earned recognition on the OVC Commissioner's Honor Roll," said interim athletics director Cheryl Holt. "This award recognizes their hard work in the classroom throughout the year. I also want to thank our coaching staffs and academic support staff for their support of our student-athletes academic goals."
«Read the rest of this article»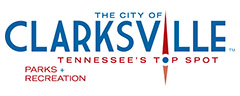 Clarksville, TN – The weekly Clarksville Parks and Recreation Department Recreation Report provides Clarksvillians with a glimpse at the activities and events that are available from the Parks and Recreation Department for them to enjoy together as a family.
This weeks highlights include: Learn the fundamentals of Archery, Summer Liberty Live Concert Series, Select City Pools to extend season through Labor Day and Riverfest.
«Read the rest of this article»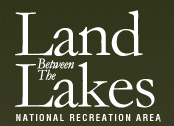 Land Between the Lakes, KY/TN – Former residents of the Trigg County, Kentucky portion of Land Between The Lakes National Recreation Area will gather for their annual Homecoming on Sunday, August 9th, at the Fenton pavilion. Fenton is located east of the Eggner's Ferry Bridge on US68/KY80.
All former residents, relatives, and friends are invited. Those attending should bring food, beverages, lawn chairs, and any other picnic or recreation items they wish. Restrooms, picnic tables, and grills are provided. «Read the rest of this article»
Written by Felicia Chou
NASA Headquarters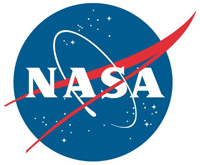 Washington, D.C. – Using NASA's Spitzer Space Telescope, astronomers have confirmed the discovery of the nearest rocky planet outside our solar system, larger than Earth and a potential gold mine of science data.
Dubbed HD 219134b, this exoplanet, which orbits too close to its star to sustain life, is a mere 21 light-years away. While the planet itself can't be seen directly, even by telescopes, the star it orbits is visible to the naked eye in dark skies in the Cassiopeia constellation, near the North Star.
«Read the rest of this article»