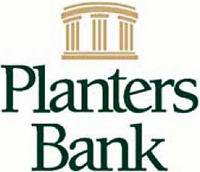 Clarksville, TN – The Planters Bank-Hilldale Gallery will feature an exhibit titled "The Still Life" by Clarksville Artist Patsy Sharpe from Thursday, August 6th – Wednesday, September 30th.
Sharpe is an established painter, a Signature Tennessee Watercolor Society member, and member of many art organizations such as The Miniature Art Society of Florida, the Southern Watercolor Society, the Chestnut Group and the 2RiversPainters. She currently teaches art at Centerstone, as well as the occasional workshop, and heads the Region II Tennessee Watercolor Society's Annual Exhibition in Clarksville.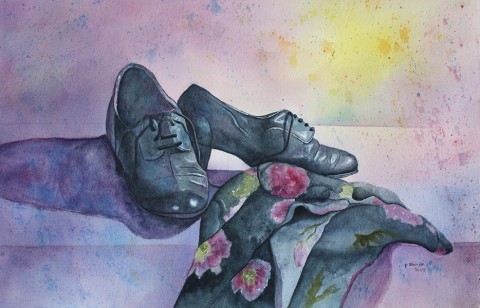 Sharpe has painted from nature, the human figure and portrait study, landscapes, animals and architecture, especially her own home.
All these subjects are close to her heart.  But the still life has a depth of feeling for her because each one is so different and appeals to certain individuals simply due to the items it contains and thoughts they evoke from the viewer, as it captures a moment in time.
"Just the term 'still life' itself calms and soothes my soul," she says. "Every item in each composition tells a story about someone or something or a period of time.  Worn books, antique shoes or toys tell a story about a person from many years ago.  An empty chair in a sunlit room can pull someone into the painting for an afternoon daydream.  My paintings encourage the viewer to slow down, pause and reflect."
Working primarily in watercolor gives a spontaneity to each work that weaves a story and develops as the painting progresses, Sharpe explained. "A shadow, light or difference in color can change the entire mood of the piece.  Much like building blocks, the piece becomes more alive as I work myself into it. My hope is that the viewer will find the joy and contentment in my paintings that I feel in the creation of them."
The Planters-Hilldale branch is located at 1971 Madison Street, where the exhibit opened in February, 2012. The exhibit rotates the first Thursday of each month and is open to the public during regular bank hours: 8:30am-4:00pm, Monday-Thursday, and 8:30am-5:30pm, Friday.
Upcoming exhibitors at the bank include Amber Wallace (mixed media) on September 3rd, and Dolly Georgieva-Gode (oil and acrylics) on October 1st, and Rev. Lyndel Littleton (wax paintings) on November 5th. For information about future exhibits, or to inquire about exhibiting, call Michelle Dickerson at 931.648.7154.
Planters Bank is the 2015 Ovation Award winner in the business category for support of the arts from the APSU Center of Excellence in Creative Arts.